Tuesday, December 25, 2012
ADS-B Buyers' Guide
Today's solutions for tomorrow's mandate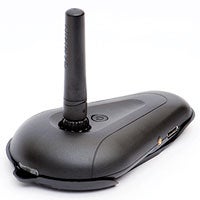 Garmin GDL-39
The FAA has mandated that all airplanes operating in airspace that currently requires a transporter will need to be equipped with an ADS-B Out transmitter by the year 2020.
ADS-B OEMs and Products

Appareo Systems
www.appareo.com
,
www.sportys.com
Introduced at Sun 'n Fun 2012, Appareo's Stratus launched the mainstream portable ADS-B market, bringing subscription-free weather to GA cockpits with its 978 MHz solution. The Stratus gained great traction out of the gate through Appareo's collaboration with Sporty's Pilot Shop and the EFB app provider ForeFlight. ForeFlight remains the only EFB the Stratus supports, and vice versa, which Appareo sees as preferable to "trying to support three, four or five different apps," according to Jeff Johnson, Appareo's vice president, business development. The low-profile black unit is designed to sit on the glareshield, but the company has introduced a ram mount to protect against overheating. The Stratus is priced at $799.
Avidyne Corporation
www.avidyne.com
Avidyne's TAS600A Traffic Advisory System utilizes 1090 ADS-B In, and the company plans to release a 1090 ADS-B upgrade for its TAS600 series in the first half of 2013. Current TAS600 Series and Ryan 9900BX TAS owners can register online and lock in an upgrade that adds 1090 ADS-B In traffic for a price not to exceed $2,000. Avidyne's AXP340, also slated for release in the first half of 2013, is a panel-mounted Mode S Transponder with 1090 ADS-B Out that meets the FAA's 2020 mandate. As for its all-1090 MHz lineup, "Avidyne has not made any specific announcements regarding a 978MHz solution for free weather," said Tom Harper, director of marketing, "but you can expect that there will be additional ADS-B related announcements forthcoming."
Dual Electronics
www.dualav.com
Dual Electronics' XGPS170 GPS+ADS-B 978 MHz portable receiver provides weather and traffic displayed on iPad and Android tablets via Bluetooth. The XGPS170 supports EFB apps including WingX Pro7, EFB from Global NavSource, i1000 from Digital Sectional and Reader Plates. Internal rechargeable battery provides up to five hours of use. The detachable ADS-B antenna enables the receiver to be connected directly to an aircraft's external antenna, said Dual's Greg Lukin. The $799 unit is about the size of two stacked smart phones, and the mounting pad allows placement on the glareshield or window.

If you're waiting for prices to come down on certified or portable ADS-B products before buying, don't. Prices won't decline as they do with electronics that sell volumes.

Freeflight Systems
www.freeflightsystems.com
The first company to certify an airborne WAAS receiver, Freeflight Systems' certified Ranger series of ADS-B receivers, transmitters and transceivers are used by helicopter operators in the Gulf of Mexico, among others. Its non-certified Explorer provides ADS-B weather and traffic, while offering an upgrade path to future certification. "Our goal with the Explorer is to give people the ability to not have to throw away the box in a few years," said Jessica Power, Freeflight's director of marketing and sales. "When they're ready, they can send [the unit] back, and we'll marry it to a certified Ranger Out system." The Explorer can be displayed on iPads, and runs WingX and its own proprietary EFB app. The certified Ranger system is $3,995 and the Explorer is $685.
Garmin International
www.garmin.com
Garmin's GDL-39, is an "all-encompassing portable ADS-B solution," said Jim Alpeiser, Garmin International's director of aftermarket sales. The dual-link transceiver (both 978 MHz UAT and 1090ES channels) with WAAS GPS can display data via cable on compatible Garmin portable products (like Aera series, 396/496 and 695/696) or through the Garmin Pilot EFB app on iPad, iPhone or Android mobile devices via Bluetooth. Price is $799. For a certified ADS-B solution, Garmin offers two types of GDL 88 products: with and without an internal WAAS GPS, both available with either single or dual antenna. Garmin WAAS 430 or 530-equipped aircraft can buy the stripped-down GDL 88 for "about $4,000," and with WAAS the price is "a little over $5,000."
Page 2 of 3