Tuesday, December 21, 2010
Aviation Handhelds
Buyer's guide to the latest high-tech handheld devices
Apple's iPad is a runaway hit in many applications—and aviation is no exception. Aviation iPad apps run the gamut from weather and navigation to flight simulation, and several vendors are working on apps that promise full EFB functionality. Here are a few of many useful apps out there.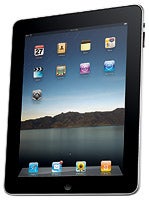 AccuWeather.com: Weather for pilots and passengers; $99, www.accuweather.com.

AeroWeather: Free METARs; www.aeroweather.ch.

Air Navigation Pro: Simulated HSI with moving map; $37.99, www.i-flyte.com.

ASA: Private Pilot checkride questions, aviation dictionary and written-test prep books; $9.99 each, www.asa2fly.com.

Beacon North America: Georeferenced charts and approach plates; $249, www.zivosity.com.

Coradine LogTen Pro: Electronic logbook; $79.99, www.coradine.com.

Flight Control: ATC video game; $4.99, www.firemint.com.

Flight Guide iEFB: Georeferenced charts, approach plates, weather images, and airport information; $9.95, www.flightguide.com.

FlightPrep's iChart: Allows you to view VFR and IFR charts and approach plates for the continental U.S.; $49.95 per year, www.flightprep.com.

ForeFlight Mobile 3 HD: Full EFB software including flight planning, weather, moving map and approach plates; $74.99 per year, www.foreflight.com.

Garmin: An iPad version of their Pilot My-Cast weather app; $9.99 per month, www.garmin.com.

Hangar B-17: Developing an iPad app that will provide emergency primary flight display (PFD) functionality based on GPS input; price not available at press time, www.hangarb17.com.

Hilton Software WingX Pro7: Moving map, DUATS, weather, airspace depiction, terrain awareness, charts and airport diagrams; $99.95 per year, www.hiltonsoftware.com.

i-FLYTE TC: Flight time (computed from GPS) and customizable checklists; $7.99, www.i-flyte.com.

Jeppesen Mobile TC: Allows you to view approach plates on the iPad; pricing varies depending on coverage ($775 per year for full U.S. charts), http://jeppdirect.jeppesen.com/legal/charts/ifr_jepptc.jsp.

King Schools: A full range of educational apps; $29.99 each, www.kingschools.com.

Logbook Pro: Electronic logging that synchronizes with Logbook Pro on your desktop computer; $29.99, www.nc-software.com.

MyRadar Pro: NEXRAD weather viewer; $1.99, www.flightwise.com.
Sporty's: E6B flight computer and flight reviews apps; $4.99 and $29.99 respectively, www.sportys.com.

X-Plane: Cirrus Jet simulator; $9.99, www.x-plane.com.
Page 3 of 4