Tuesday, September 22, 2009
Best Handheld Products!
Your guide to the newest portable gear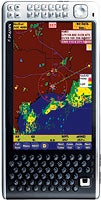 AirGator's NavPad 5
Handheld GPS, EFB & Weather Devices
The
Advanced Data Research FG-7100
is an EFB built around a Fujitsu tablet PC running Microsoft Windows XP Tablet PC edition software. The computer offers an 8.9-inch, daylight-visible display with unique night-flight dimming control; touch-screen input; convertible form factor with built-in keyboard; 1.2 GHz Intel Core 2 Duo processor; 1 GB RAM; 80 GB hard disk (or 64 GB solid-state disk for high-altitude use); and built-in wireless connectivity. It comes with a three-year warranty (a one-year replacement warranty is available at extra cost). The FG-7100 is compatible with most flight-planning, moving-map and weather-avoidance software that runs on Microsoft Windows. Pricing starts at $4,995.
Contact:
Advanced Data Research,
www.adrsoft.com
.
AirGator
offers the
NavPad 5X
and
7X
—customized tablet PCs with sunlight-readable, nonglare, 4.8- and seven-inch (respectively), touch-sensitive displays; 1.3 GHz Intel Atom processors; 1 GB RAM; a 32 GB or 128 GB solid-state storage device running Microsoft Windows XP; wireless WAAS-enabled GPS and XM satellite radio receivers; and AirGator's NAVAirEFB software, which the company calls "the most intuitive, pilot-focused navigation and weather visualization solution on the market." The result is a complete EFB solution with moving map, aviation weather and georeferenced instrument approach plates. Pricing for complete bundles starts at $2,295. AirGator also offers higher-end EFB solutions for the business aviation market and software for pilots who already own a tablet PC or PDA.
Contact:
AirGator,
www.airgator.com
.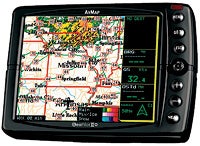 AvMap's GeoPilot II Plus
AvMap's GeoPilot II Plus
is a compact GPS navigator that can be used both in the air and for turn-by-turn navigation on the ground. It offers a wealth of pilot-friendly features, including a bright 5.6-inch color display, oversized control buttons and a unique thumb-stick cursor control. The customizable display allows a map view (with or without data fields) to be used alone or in combination with a simulated HSI/RMI presentation. A Jeppesen North America database is included with navaids, airports, low-altitude airways and terrain. Other features include flight planning, E6B functions, a built-in speaker, optional traffic display when used with a Zaon XRX portable collision avoidance system (PCAS) and optional aviation weather when used with a compatible XM satellite radio receiver (neither the PCAS nor XM receiver is included). Price is $899.
Contact:
AvMap,
www.avmap.us
.
The
Bendix/King AV8OR
is a shirt-pocket-sized device with a 4.3-inch, touch-screen LCD and integrated GPS. It has an aviation database with terrain, navaids, obstacles, airspace and airports, and an automotive database providing street-level maps, turn-by-turn navigation and a wide range of points of interest. The slightly larger
AV8OR ACE
, with a seven-inch display, is aimed at instrument pilots; it adds FAA National Aeronautical Charting Office (NACO) IFR en route charts, approach plates and airport diagrams (with own-ship position). The AV8OR ACE is priced at $1,999. Both models can display aviation weather data from an XM satellite radio receiver (not included), images and video, and can function as a hands-free kit for Bluetooth-compatible cell phones.
Contact:
Bendix/King,
www.bendixking.com/av8or
.

Consider mounting and power when you select a portable navigation device—while the term "handheld" is widely used, you're better off with a hands-free mounting.

Control Vision's Anywhere Travel Companion
is an air and ground navigation device built around a Hewlett-Packard iPaq 310 touch-screen PDA. It has a built-in GPS receiver and software offering aviation moving map with VFR, IFR and TAWS modes, instrument approach plates and optional aviation weather, if used with a compatible XM satellite radio receiver (not included). It also offers turn-by-turn navigation on the ground. Pricing starts at $595. MaxNAV VFR sectional charts are available at extra cost. Control Vision also offers similar software for Windows XP–based tablet PCs.
Contact:
Control Vision,
www.anywheremap.com
.
Page 2 of 5