Tuesday, June 3, 2014
A Portable Feast
Handheld avionics buyer's guide for today's pilots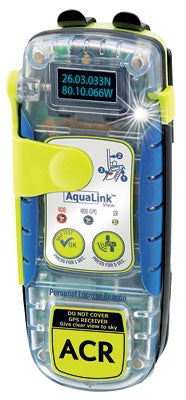 ACR/Artex
More portable, more powerful, more plentiful: Pilots today have a growing choice of handheld avionics that make flying safer, more efficient and more enjoyable. Indeed, you could likely strip a contemporary aircraft of all its avionics and instrumentation, Velcro® a few handheld devices in place, and fly hundreds of miles through ugly IMC and land after an ILS approach to minimums without breaking a sweat—not that it would be legal or advisable, mind you! But, if you were so inclined, you'd likely want to think about having some of the products highlighted here in our Handheld Avionics Buyer's Guide onboard.
ACR/Artex
www.acrartex.com
Lost and found go hand-in-hand with ACR's ResQLink and AquaLink Personal Locator Beacons (PLBs)—full-powered, GPS-enabled rescue devices operating on the 406 MHz band. As with all PLBs, each has a discreet emergency code, and when activated, gives SAR personnel access to information about its owner, speeding rescues. The ultra-portable ResQLink weighs a slight 4.6 ounces and is less than four inches in length. The ResQLink+, though slightly larger and heavier (4.5 inches; 5.4 ounces), is buoyant, providing more peace of mind when operating over water. The AquaLink series has three levels of integrated signaling technology, with a 121.5 MHz homing signal in addition to GPS positioning and 406 MHz transmission. The AquaLink View includes a digital screen that displays GPS LAT/LON when activated, along with operating tips, battery life and other information. Accurate to within 100 meters, both AquaLink models are buoyant and include an LED strobe light. Having led to the rescue of some 35,000 people since 1982, ACR recently started a "Survivor's Club" to highlight the stories of some. "The best spokesperson for our products are people who have used them," says Director of Sales–Aviation Mike Schmidt. The ResQLink models are priced in the mid-$200s, and the AquaLinks about $400 each.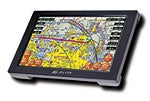 Adventure Pilot
Adventure Pilot
www.iflygps.com
Adventure Pilot's iFly 720 GPS and complementary apps for both Android and iPad are "the most affordable way to have a dedicated portable GPS, as well as a tablet solution, without the need to relearn anything," says VP Business Development Shane Woodson. The virtual panel and the nav data displays on the iFly 720's seven-inch sunlight-readable LCD screen are easily customized, right down to text size. Simple, intuitive operation lets pilots get needed information quickly and get back to flying the aircraft. "We continually aim to reduce the eye hunting and the amount of screen touches to complete a function," says Woodson. The iFly 720 and its Android and Apple apps support ADS-B receivers and transceivers including Dual, Clairity, iLevil, SkyRadar and NavWorx, providing access to FAA weather and traffic data. When paired with the Texas company's Vision-Pro ADS-B Transceiver, the solutions represent the first GPS and app with an integrated ADS-B Control Panel for changing squawk codes and performing the ident function, Woodson says. The iFly 720 Moving Map GPS is $699. The iFly 520, the company's newest portable model, features a five-inch sunlight-readable screen with georeferenced VFR and IFR charts and plates, and internal battery, for $399. Data subscriptions, with comprehensive and simple updating capability, are $69.99 VFR or $109.99 IFR/VFR per year. A Multi-Platform Upgrade ($19.99) enables a mix of three devices (iFly, iOS, Android) on one subscription.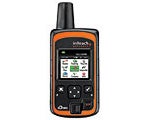 DeLorme
DeLorme
www.delorme.com
DeLorme's inReach Explorer, newest of its flagship inReach handheld Satcom line, is the first personal satellite communicator to combine navigation capabilities with global SOS alerting, GPS tracking and two-way text messaging in one rugged, waterproof device. Users can send and receive 160-character text messages, track and share their journeys with family and friends, and transmit interactive emergency messages anywhere in the world through the Iridium satellite network. Using DeLorme's online Explore portal, pilots can use inReach for flight planning and share trip details through the site's personalized MapShare pages or via social media. Those following the trip can exchange messages and ping users between tracking intervals. In the event of an emergency, inReach automatically triggers remote tracking and allows users to communicate via text with responders at the international 24/7 search-and-rescue monitoring center, ensuring prompt response with appropriate resources. Suggested retail price for inReach Explorer is $379.
Also new from DeLorme this year are contract-free service plans, eliminating the need to commit to a full year of monthly charges. These Freedom Plans can be deactivated and reactivated quickly, and all user data is automatically saved when the device is deactivated. Freedom Plans range from $14.95 per month for safety service to $99.95 per month for the top service level. Standard annual plans range from $11.95 to $79.95 per month.
Page 1 of 4