Monday, December 16, 2013
Aircraft Spruce Stocks The New Strut Camera Mount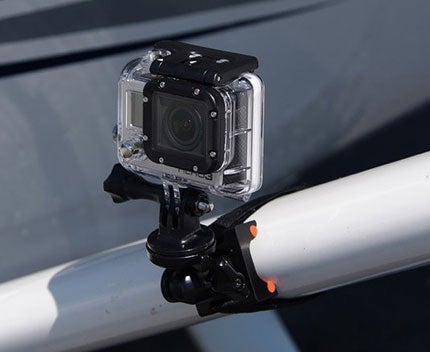 The Strut Camera Mount has been specifically designed to mount industry standard action cameras to the wingstrut on Cessna Aircraft including the 150, 152, 170, 172, 180, 182, and 210. Experimental aircraft utilizing Cessna wingstruts can also use this Strut Camera Mount. In addition to aircraft, this Strut Camera Mount can also be reconfigured to attach to tubular structures between 1.13" and 2.80" in diameter. Switching between the wingstrut configuration to the tubular configuration takes seconds. The patented attachment method ensures that the mount will not mar or damage the wingstrut or tube it is attached to while providing a very solid point of attachment. The Strut Camera Mount is machined from proprietary 6061 Aluminum extrusions specifically designed for this product. The camera mounts to a ¼-20 stud attached to the professional ball mount which gives freedom of movement to set up the shot as needed(camera forward, rearward, or sideways). The ball mount is very rigid and it acts as a vibration minimizing attachment between the camera and the mounting surface.
For more information (including aircraft applications), please visit
www.aircraftspruce.com
or contact Aircraft Spruce at 1-877-477-7823 or 1-951-372-9555.