Tuesday, February 23, 2010
April 2010 Readback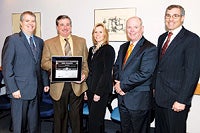 Blackhawk's 500th Engine Sale
Pratt & Whitney Canada celebrated two milestones at its Montreal headquarters, honoring Blackhawk Modifications for achieving 500 PT6A engine sales and recognizing a special 250th Blackhawk customer. The honoree, Dan Rogers of Franklin, N.C., was Blackhawk's 250th customer. Mr. Rogers uses his Cheyenne II to reach customers of his company, DuoTech Services, which provides services to military and civilian agencies. As a Veterans Airlift volunteer, he also uses his aircraft to connect seriously wounded vets with their families. Visit
www.blackhawk.aero
and
www.veteransairlift.org
.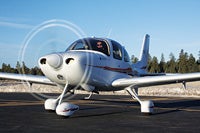 Purdue Gets Cirrus SR20s
Purdue University's Department of Aviation Technology has purchased 16 2010 Cirrus SR20 aircraft. "The collaboration between Purdue University and Cirrus Aircraft launches a new era of next-generation collegiate aviation education. In approving the acquisition, university trustees and officials noted the necessity for Purdue to maintain a globally preeminent aviation technology program," said Dr. Brent D. Bowen, professor and head of the Department of Aviation Technology. Visit
www.cirrusaircraft.com
and
www.purdue.edu
.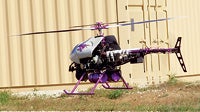 Unmanned Flight At K-State
The FAA has issued a certificate of authorization to Kansas State University to fly the PowerCat, an unmanned aerial vehicle, above Crisis City. Crisis City is an emergency-response training area that's part of the Great Plains Joint Regional Training Center. The PowerCat is a fully autonomous, gas-driven, small helicopter. Visit
www.salina.k-state.edu/uas
.
Warning To All Aviation Operators
By Budd Davisson
A gentleman recently contacted me about sending his 19-year-old son from another country to learn aerobatics. We e-mailed for a month, working out arrangements, and he told me he'd have a colleague in the States send a cashier's check for the training costs. I fly a lot of foreign students, and this isn't an unusual arrangement. In retrospect, however, the language and other details were a bit out of the ordinary.

When the check arrived, it was for a higher amount than we had agreed upon. He said his colleague had made a mistake, and requested that I send him the overage by Western Union to defray the costs of his son's airline ticket. We deposited the check, and took out the overage. At this point, I learned that the country from which the student was coming, and to which the overpayment was being transferred, was the Republic of Benin, a poor recent democracy in West Africa. I had my bank investigate the cashier's check, and as I suspected, it was bogus. The whole thing came close to hitting us for several thousand dollars. It's tough enough to make a buck in aviation, even without people trying to rip us off. If it feels wrong, which this one did, it probably is wrong—proceed accordingly.
Page 2 of 3