Saturday, December 1, 2007
December 2007 Readback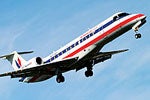 American Eagle Interviews
Regional Airline Academy signed a letter of agreement with American Eagle for the airline to interview pilots at RAA for training in the new Embraer Regional Jet Flight Officer School program. Upon graduation from this course, training will continue at the American Eagle Training Center in Dallas, Texas, with the goal of becoming an American Eagle First Officer. Pilots are encouraged to contact Regional Airline Academy at (866) 709-4892 or This e-mail address is being protected from spambots. You need JavaScript enabled to view it to see if they qualify. More information is available at www.raaflightschools.com.

New From Bendix/King
With two new products, Bendix/King has inaugurated its Apex Edge Series. The "next-generation" KSN 770 is an MFD for general aviation that will incorporate GPS and WAAS capability with new software-based VHF communication and navigation radio. The KSN 770 features a state-of-the-art graphical interface, INAV GA, originally designed for Honeywell's large, integrated business aircraft cockpits. Featuring a 5.7-inch, high-resolution display and a sleek, ergonomic, intuitive design, the system also includes a comprehensive moving map and multiple control units to optimize the pilot interface.



The KFD 840 is an affordable replacement option for all the analog instruments in the steam gauge "six pack." It can complement other systems or be used as a stand-alone PFD for Bendix/King's new line of avionics, including the KSN 770. It's designed to integrate with common autopilots and features an 8.4-inch LCD and an internal ADAHRS. For more, contact Bendix/King at (877) 712-2386. www.bendixking.com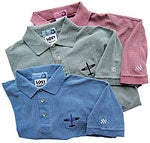 Aviate In Style
Lost Squadron has been a leader in aviation apparel for more than 10 years and its involvement in the warbird community includes sponsorship of P-51 racing aircraft and the P-38 Glacier Girl. Its line of Pique Polo/Golf Shirts features a P-51 Mustang silhouette embroidered on heavyweight pigment-dyed 100% cotton. These shirts are preshrunk and ring-spun for incredible softness; they go through a special dyeing process in order to stay soft and get just the right color. To learn more, contact Lost Squadron at (888) 977-5678. www.lostsquadron.com
Expanded Weather Technology
Hilton Software LLC has released WingX 2.5 for the Smartphone for Windows Mobile cell phones, including the Motorola Q, AT&T Blackjack and T-Mobile Dash. By seamlessly synchronizing data, such as weight and balance, routing, DUATS weather briefing and flight-plan modules, WingX for the Smartphone provides a streamlined and efficient preflight process. WingX 2.5 can be downloaded at www.hiltonsoftware.com or wirelessly from http://mobile.hiltonsoftware.com. Learn more at (866) 42-WINGX.
Page 3 of 4