Tuesday, July 29, 2014
Headsets Update 2014
Top headset manufacturers release their latest innovations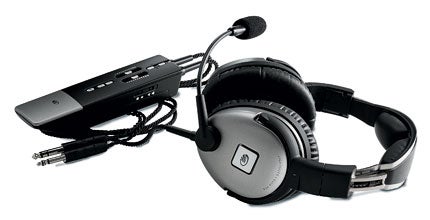 Lightspeed Zulu PFX ANR
We live in a time where there are over 30 brands of aviation headsets to choose from. Some of those brands offer 20 or more different models. The selection is so vast that many newbie pilots throw up their hands and just purchase whatever happens to be on sale that day. A quick glance at any online aviation forum confirms the fact that there's great confusion among pilots as to which headset is the best, with threads about headsets outnumbering almost every other topic. To add to the confusion, the number of headset features seem to constantly change, and prices range from under $99 to well over $1,000, which doesn't make selection any easier. The question of ANR versus PNR dogs pilots, as does the issue of in-ear, over-ear or on-ear, and a dozen other variations.
But, headsets seem to have reached a point of maturity, where technological advances have plateaued and manufacturers are streamlining their selections. Though the number of competing brands is confusing, there's consensus among them as to what features pilots need and want. The veterans of the industry seem to be driving innovation, with interesting ideas being proposed even as every innovation seems to have been made. We spoke with some of the industry leaders in aviation headsets to find out not only what a pilot should look for in a headset, but also what new products they have coming in the near future.
Pilot USA
is a company that doesn't have the name recognition of some of the more popular brands, but should be acknowledged as the innovator they are. Thirty years ago, there were maybe five aviation headset manufacturers, and Pilot USA was one of them. The year 2014 marks the company's 30th year of making aviation headsets, with many of their flagship products still manufactured at their facility in Southern California. They've sold over one million headsets since 1984, and when you buy a dealer brand from Aircraft Spruce, Marv Golden, Pilot Mall or countless others, it's actually a Pilot USA headset in your hand. They have the distinction of being the only manufacturer we know of that has NASA-certified headsets on both the International and Russian space stations. Their technical research is robust, and is another reason why the U.S. military contracts with them for headsets.
| | |
| --- | --- |
| Pilot USA BluLink | Pilot USA Adapter |
In addition to their 30th anniversary, Pilot USA is announcing new adapters for the burgeoning GoPro, VIRB and iPhone market. As POV (point of view) cameras have exploded in aviation, users have sought more integration with their audio panels. Pilot USA has come to the rescue with a vast variety of adapters that allow users to record cockpit audio directly to POV cameras, external recorders or MP3 devices. The company also released their newest version of the game-changer "BluLink" adapter, which allows Bluetooth connection to a variety of devices. While other adapters have come and gone, some 8,000 BluLink units are in use today. "Most of our ideas for products come directly from talking face-to-face with pilots at shows like Oshkosh, Sun 'n Fun and others," says Abram Akradi, President of Marketing for the family-run company. "We don't attend them to sell product, we attend them to find out what people need."
Page 1 of 3