Wednesday, November 30, -0001
Information Is Power
Engine analyzers keep an eye on that critical resource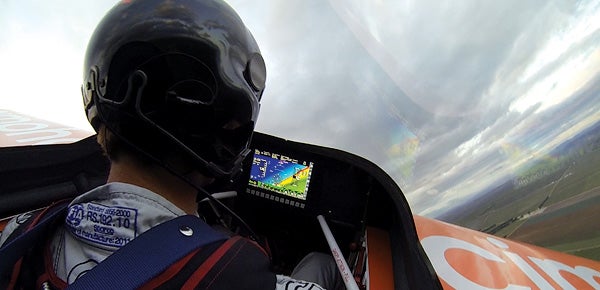 Ben Freelove flies his Edge 540 equipped with the iEFIS Explorer 8.5-inch touchscreen from MGL Avionics.
On the face of it, the subject of engine analyzers isn't very enticing. Engine monitors aren't "sexy" like digital flight instruments or GPS displays. They're not exciting like angle-of-attack indicators or G-meters. But get a pilot talking about engine failures in flight (especially on takeoff), and engine analyzers become like the most popular girl at a dance. That's because monitoring an engine's health—like monitoring our own—is what determines everything else. You can't have fun with a G-meter if the propeller isn't turning.
Experts have proven that engine failures—be they piston or turbine—don't simply "happen" without warning. Even my stalwart mechanic who has been turning wrenches for over 40 years promises that engines give you ample hints before they completely fail, and that it's up to us as pilots to notice the subtle warnings that occur over time. Those hints come to us via engine analyzers.
With 100LL fuel prices hovering ever closer to $7 and $8, economy and efficiency become additional key factors for the average general aviation pilot. It's here where engine analyzers prove their mettle. There have been endless articles about operating lean-of-peak or rich-of-peak and what benefits each offer. There are also countless combinations of fuel flow and power that offer the best performance for a given trip. The only effective way to really dial those settings in is to have an accurate engine analyzer that allows precise control over performance parameters. Enter today's digital engine monitors.
In decades past, owners of basic general aviation aircraft didn't have much in the way of technology to help them monitor an engine's health or performance. In the 1960s, we started seeing more CHT (cylinder head temperature) and EGT (exhaust gas temperature) gauges in GA aircraft. But these were mostly luxuries and weren't standard in most aircraft. Also, most were calibrated fairly coarsely, or they monitored only a single cylinder, so true engine analysis was difficult or impossible. But, today we have a slew of engine analyzer instruments that display so much detailed data they rival emergency room monitors for humans. Engine analyzers are one of the best—and most reasonable—investments you can make in your airplane.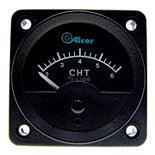 Alcor
Alcor
www.alcorinc.com
Alcor manufactures a line of round-dial, small-footprint engine gauges that are ideal for vintage aircraft where panel space is limited and advanced features aren't necessary. Their line of gauges have a beautiful simplicity about them, yet they're precise enough to allow fine control of performance parameters. Specializing in CHT, EGT and TIT (turbine inlet temperature), Alcor offers a wide variety of instruments that combine the different parameters, and they're available for single and multi-engine aircraft.
While humble EGT and CHT sensors don't have the "wow" factor of digital displays, Alcor has made its reputation from more than 50 years of installation in demanding environments. Alcor units are renowned for their reliability, durability and affordable price. Alcor probes are also some of the most robust in the industry and can also power sophisticated glass systems. The blanket Supplemental Type Certificate (STC) held by Alcor allows for the installation of their probes in any aircraft with a reciprocating engine without additional paperwork.
Page 1 of 4