Tuesday, January 1, 2008
January 2008 Readback

Liberty announced the closing of a major debt financing, arranged by Kuwait Finance House (Bahrain), which will allow the company to expand its production capacity. "The decision to raise finance was based on the strong worldwide demand for Liberty's XL2 aircraft," said the General Manager of Kuwait Finance House, Abdulhakeem Alkhayyat. "The finance is important, as it gives strength, stability and resources to Liberty, which will culminate in Liberty's further success in aircraft sales."" />

Thermawing System
Kelly Aerospace Thermal Systems received the STC for its Thermawing system on the Columbia 300. The all-electric system uses graphite thermafoil technology to provide instantaneous temperature rise and cool for aircraft surfaces. New installations on the Columbia line are being completed in Willoughby, Ohio. Make a reservation at www.kellyaerospace.com.



Tomorrow's Aeronautical Museum
Tomorrow's Aeronautical Museum is hosting its annual Aviation Industry Career Expo on January 26 at Compton Airport in Southern California. Participants will include the Tuskegee Airmen, Boeing Corporation and the Organization of Black Airline Pilots. The organization uses aviation as a magnet to attract minorities from low-income families, providing tutoring and mentoring services. To provide a tax-deductible donation, visit www.tamusem.org.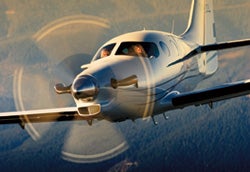 Epic Partners Up
Epic Aircraft announced a new partnership with Indian billionaire Dr. Vijay Mallya, who owns India's premiere private carrier, Kingfisher Airlines. "Epic was really looking for a strategic partner, not just an investor," CEO Rick Schrameck explained. "Dr. Mallya now has a significant interest in our company, and we will immediately benefit from his relationships with a variety of companies, including Airbus and Pratt & Whitney." Learn more at www.epicaircraft.com.

Europe-American Aviation
Europe-American Aviation has launched Cleared Direct, an all-glass cockpit, ab-initio career pilot program, featuring Diamond Aircraft's technologically advanced aircraft and Diamond Simulation's Level 5 Flight-Training Device. "The bottom line for our customers is that they train with state-of-the-art equipment in a safe environment while enjoying very competitive prices," said Europe-American Aviation CEO Carsten Sturm. "Every airline recruiter we have talked to so far has shown great interest in the Cleared Direct program and its future graduates." Enroll at www.eaa-fly.com.

Galvin Flying Services
WR/QFS FBO Holdings, a new company formed by Quantem FBO Services and WR Capital Partners, has acquired Galvin Flying Services. Founded in 1930, Galvin has seen 77 years of success as a full-service FBO at Seattle's Boeing Field. "This new chapter for Galvin creates the opportunity for us to continue our service mission while affording us the chance to expand and grow our company's offerings," commented Galvin President Peter Anderson. "Our customers, employees and partners will be real winners in this exciting new venture." Visit www.galvinflying.com for more info.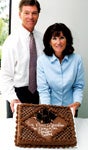 10 Years In Corona
This September, Aircraft Spruce & Specialty Company celebrated 10 years of operation at its Corona, Calif., facility. Founded in 1965, the company was previously based in Fullerton, Calif. The new building at Corona provided the additional space necessary for Aircraft Spruce to handle a rapidly increasing order volume. Visit www.aircraftspruce.com.
Page 2 of 4