Tuesday, January 1, 2008
January 2008 Readback

Liberty announced the closing of a major debt financing, arranged by Kuwait Finance House (Bahrain), which will allow the company to expand its production capacity. "The decision to raise finance was based on the strong worldwide demand for Liberty's XL2 aircraft," said the General Manager of Kuwait Finance House, Abdulhakeem Alkhayyat. "The finance is important, as it gives strength, stability and resources to Liberty, which will culminate in Liberty's further success in aircraft sales."" />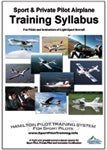 Transitioning From Sport Pilot To The Private Ticket
Until now, there hasn't been a systematic program for sport pilots who wish to transition to the private-pilot certificate. Knowledge requirements are abridged in the LSA world, and CFIs have had, so far, only two options in transitioning sport pilots to private pilots: start over (duplicating a lot of knowledge and effort in the process) or assume some level of training and move on from there (typically leaving gaps that won't be discovered for months). Paul Hamilton has produced the Sport & Private Pilot Airplane Training Syllabus, which is tailored to the needs of the student-CFI team wishing to move from LSA to the world of larger airplanes. The Hamilton Pilot Training System is a "flight and ground, scenario-based course for sport-pilot, private-pilot and instructor certification." To learn more, contact Adventure Productions at (775) 747-0175.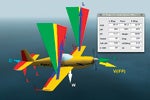 All About AOA
AlphaTrainer-3D, an add-on to the X-Plane PC flight simulator, shows aerodynamic forces and angle of attack interactively. A data window shows numeric values of these and other important information. This technology can be applied to any airplane and runs on Windows, Macintosh or Linux operating systems. For more information, contact Alpha Trainer at (814) 437-5599.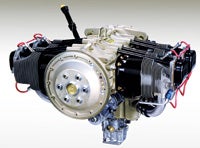 SuperHawk 180 Horses Conversion
Penn Yan Aero has released a new 180 hp STC engine option for Cessna 172 models I, K, L, M, N and P that allows you to replace your 150 or 160 hp O-320-E2D, O-320-D2J or O-320-H2AD engine and comes complete with a new Sensenich propeller and all of the hardware you need to complete the conversion. The exclusive type-certified, FAA-approved Penn Yan Aero SuperHawk O-360-A4M exchange engine is based on Superior Engine's advanced design, materials and Penn Yan's meticulous build and stringent quality standards. For more information, contact Penn Yan Aero at (800) 727-7230.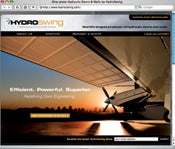 The Hangar Door, Redefined
HydroSwing is the world's largest manufacturer of one-piece hydraulic doors and walls, which are quickly becoming an aviation standard. The company's simple one-piece door has powerful hydraulic rams, and is more convenient and efficient than bifold doors with their cables, straps and pulleys. The HydroSwing is a natural successor to traditional hangar openings; it's a cost-effective solution for maximizing a hangar's effectiveness, reliability and value. By using no headroom when the door is open, HydroSwing provides maximum clearance and allows hangar owners to build smaller buildings and save on costs. In addition to extra headroom, HydroSwing offers more efficiency, more strength and security, lower building costs and fewer moving parts than bifold doors. For more, contact HydroSwing at (866) 60-HYDRO.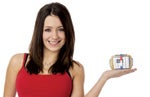 A Compact Survival Kit
Classicjet offers a revolutionary aviator survival mini-kit, the SquawkBox Micro Aviation Survival Kit. This unique kit stores 20 top-quality survival components. The 4x5-inch kit is watertight and airtight and comes in a Pelican Micro Case that can withstand impacts, solvents, fuel and heavy abuse. Among other things, the kit includes a military-spec glass signal mirror, 48-kilo break-strength wire saw, super-bright LED light and button compass. For more information, contact Classicjet at (949) 292-3481.
Page 3 of 4