Tuesday, January 1, 2008
January 2008 Readback

Liberty announced the closing of a major debt financing, arranged by Kuwait Finance House (Bahrain), which will allow the company to expand its production capacity. "The decision to raise finance was based on the strong worldwide demand for Liberty's XL2 aircraft," said the General Manager of Kuwait Finance House, Abdulhakeem Alkhayyat. "The finance is important, as it gives strength, stability and resources to Liberty, which will culminate in Liberty's further success in aircraft sales."" />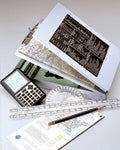 VFR/IFR Lap Desks
Sporty's Lap Desk is equipped with a storage compartment for keeping, among other things, extra charts, pencils, computers, plotters and checklists right at hand where you need them. In addition to the storage compartment, the Lap Desk offers an additional aluminum surface so that both your flight plan and your chart can be secured and you can flip from one to the other. The all-aluminum Lap Desk features a permanently mounted placard loaded with information relevant to VFR or IFR flight. For more, contact Sporty's at (800) SPORTYS.



Comfort In Seconds
The new Master Design Seatbelt Adjuster is a cost-effective plastic clip designed to allow a user to better position a seat belt to prevent it from chafing against the neck, which is especially annoying on long flights. The nonintrusive plastic clip takes a few seconds to snap permanently in place on the lap belt. The Seatbelt Adjuster has been crash-tested to meet U.S. government regulation and is appropriate for adults and children over 80 pounds. Learn more by calling (800) 667-4954.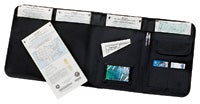 Organize Your Cockpit
After searching to no avail for years for the ideal chart organizer, Sporty's staff of active pilots decided to design its own. Sporty's Chart Organizer conveniently holds charts, has pockets for other must-have cockpit items and is essential for single-pilot operations. The Chart Organizer has six chart pockets to hold Sectionals, WACs, TACs and en route charts. Each roomy pocket will hold up to three charts. In addition to charts, organizational pockets provide room for a manual E6B, a pilot certificate, pens and more. Elastic straps allow for expansion, and the durable design will take years of pilot abuse. For more, call Sporty's at (800) SPORTYS.



Pilot Safety
Even below altitudes where oxygen is required by FAA regulations, night vision can be affected by lower oxygen levels. The risk increases for older pilots, who by 60, require three times the amount of light to have the same vision as a 20-year-old. To improve safety for all pilots, AEROX offers a patented glow-in-the-dark Glow Gauge and Glow Meter, compatible with any oxygen system. The photoluminescent material increases safety by allowing pilots to more easily monitor their level of oxygen reserves and the flow necessary for a specific altitude. A several-minute light charge allows the Glow Gauge and Glow Meter to be readable in low-light conditions for well over four hours. For more, contact AEROX at (800) 237-6902.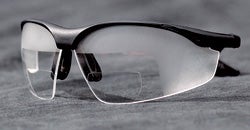 IFR Glasses With Corrective Lenses
Most view-limiting devices share one flaw: The inability to accommodate pilots who require corrective lenses. To satisfy this need, IFR Glasses has developed Old Foggies, the first view-limiting device with custom-power reading lenses. Old Foggies were developed to balance the training value of view-limiting devices without further limiting pilots from being able to read charts. And if you're among the lucky few who do have perfect vision, you can opt for Cloud-eeze, which offers the same high-quality view-limiting device for pilots who don't need corrective lenses. For more, contact IFR Glasses at (317) 259-7788.
Page 4 of 4