Tuesday, December 2, 2008
January/February 2009 Readback
Hannes Arch: 2008 Red Bull Champ!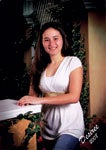 Michelin Scholarship Awarded
Careers in Aviation's 2008 Michelin Scholarship has been awarded to Desiree Nicole White from Mary Esther, Fla. The $1,000 scholarship was open to students completing their education in aerospace. White, a flight student with a 3.9 GPA, will be attending Embry-Riddle Aeronautical University. "I feel truly honored to receive the 2008 Michelin–Careers in Aviation Scholarship. Every dollar brings me closer to reaching my goal. I will someday be among one of those few sitting in the front seat with the perfect view and the perfect job!" For more, visit
www.careersinaviation.org
.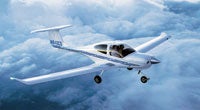 Free Online Flight Planning
FlightAware, which offers free U.S. flight-tracking services for private and commercial aircraft, has released a free online flight-planning application, Flightplan. Pilots use a web browser to enter minimal information and are presented with an optimized routing matrix from which they can click to file their flight plans with the FAA and print them out for the cockpit. Visit
www.flightaware.com
.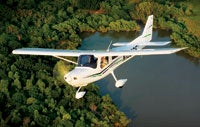 SkyCatcher & Caravan
Cessna is on course to begin deliveries of the Model 162 SkyCatcher in the second half of 2009 and has taken more than 1,000 orders. Powered by a 100 hp Continental O-200D engine, the LSA will cruise at 117 knots and have a max range of 470 nm. Cessna also reports that, by the end of 2008, it will have delivered 105 Caravans; this number is anticipated to increase to 120 in 2009. "We currently have a record backlog for the Caravan, and expect to sustain the 120 delivery rate for the next several years," said Cessna's VP of worldwide propeller aircraft sales, John Doman. Visit
www.cessna.com
.
Product previews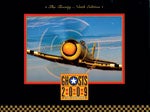 Ghosts Of 2009
Ring in 2009 with an homage to classic warbirds and gorgeous aviation photography. Renowned aviation photographer Philip Makanna has taken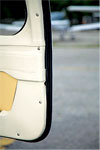 photographs for two new calendars—Ghosts: A Time Remembered (dedicated to warbirds of World War II) and Ghosts: The Great War (a tribute to World War I aviation). For more than three decades, Makanna has devoted himself to bringing aviation photography to amazing heights. His work has previously been featured in Pilot Journal, our sister publication ["Ghosts," May/June 2006]. Makanna, a San Francisco resident, is the author of five classic aviation books—
Ghosts of the Great War
,
Ghosts: A Time Remembered
,
Ghosts: Vintage Aircraft of World War II
,
Ghosts II
and
Ghosts of the Skies
.
Contact:
Ghosts, (800) 331-8231,
www.ghosts.com
.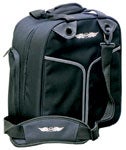 New Flight Bags
ASA has added three new flight bags to its line of go-anywhere, do-anything gear bags. Each of the bags is uniquely suited to a different mission. The CRM Flight Bag enables pilots to manage cockpit resources. The Tech Flight Bag, ideal for computer-toting pilots, includes a padded laptop sleeve for safe computer or E6B storage; it also has plenty of pockets for carrying anything from headsets to sticky notes. The Cargo Flight Bag is a true hauler; its wide-mouth opening has a built-in metal frame for strength and rigidity, and provides unrestricted access to a large interior.
Contact:
ASA, (800) ASA-2FLY,
www.asa2fly.com
.
Page 2 of 3