Tuesday, December 1, 2009
January/February 2010 Readback

Top Stories
Red Bull Air Race Champ!
Britain's Paul Bonhomme won the 2009 Red Bull Air Race World Championship on October 4 in Barcelona, holding off defending champion Hannes Arch of Austria. After finishing second in 2007 and 2008, Bonhomme clinched his first title with 67 points to Arch's 60. Australia's Matt Hall took third place overall, the best-ever result for a rookie, with 36 points. Said Bonhomme, "I'm very happy. It's been a huge amount of pressure, but it's just a question of how you deal with it at the right time. I thought I'd better get my skates on, and that worked." Visit
www.redbullairrace.com
.
60+ Years Of Ice Protection
Involved with in-flight ice-protection systems since 1942, Kilfrost provides a comprehensive range of TKS fluids for pilots worldwide. The company has launched its first environmentally friendly fluid, TKS Sustain, which is based on Bio-PDO rather than traditional ethylene glycol. It has been submitted for certification and will be commercially available this winter. Visit
www.kilfrost.com
.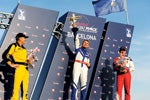 Flight Design West
Flight Design USA has appointed Flight Design West as its Western states distributor. Flight Design West is based in Las Vegas, Nev., and is managed by its president, Scott Anderson. The distributor has teamed with Kenny Scherado and Mark Rogers of Lone Mountain Aviation to complete its service center and sales operations. Karine Noel is the sales representative for the greater Los Angeles area. Visit
www.flightdesignusa.com
.

Premier DA40 XLS
The new Premier Edition DA40 XLS offers two versions of aftermarket installations. Package I includes the Premier PowerPlus standby alternator system; LoPresti's Boom Beam; Hartzell's composite propeller; and custom all-leather upholstery. Package II has Package I's features, plus an air-conditioning system. Premier Edition installations are available to all U.S.-based DA40 XLS customers. Visit
www.flypas.com
.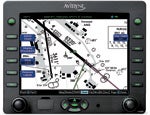 Avidyne EX600
A follow-on to its EX500 MFD, Avidyne's new EX600 is a full-function MFD that includes new Map Panning keys and a QuickPan function. The "map-centric" operation allows pilots to view all available safety information right on the map page. Entegra Release 9 now is available as an optional avionics suite on the Cirrus SR20 and SR22; it soon will be available on the Piper PA46 Meridian, Mirage and Matrix. Visit
www.piper.com
and
www.avidyne.com
.
Page 1 of 3