Tuesday, December 1, 2009
January/February 2010 Readback
PRODUCT PREVIEWS

FAR & AIM "Playing Cards"
ASA's flashcards have been updated with the latest regulatory changes and a new size. The portable Flashcard Study Guides enable pilots to hone their skills with pertinent regulatory questions, detailed answers and references for further study. Contact: ASA, (800) ASA-2-FLY,
www.asa2fly.com
.

New iPhone App
ASA's comprehensive Prepware Private Pilot iPhone app is a study tool for the Private Pilot FAA Knowledge Exam. With 1,000+ Q&As and explanations, it includes airplane, rotorcraft, glider, lighter-than-air, powered parachute and weight-shift control tests. Contact: ASA, (800) ASA-2-FLY,
www.asa2fly.com
.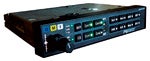 A Classic Audio Panel Updated
PS Engineering's PMA6000B is an updated version of its PMA6000 GA audio panel. It's smaller and lighter, and uses a single connector for all aircraft and intercom interfacing. Features include "set it and forget it" manual VOX circuits, a cockpit speaker amplifier, a "split mode" and two mono music inputs independent of the intercom mode. Contact: PS Engineering, (800) ICS-AERO,
www.ps-engineering.com
.
AirGator's New Generation Of EFBs
The NAVPad family of EFBs welcomes its newest members: NAVPad 8X and 10X use the high-performance, low-power-consumption Intel Atom 1.6 GHz processor and come standard with 2 GB RAM. NAVPad 5X and 7X are sized for small cockpits and come standard with 1 GB RAM and 16 GB solid-state storage. Contact: AirGator, (914) 666-5656,
www.airgator.com
.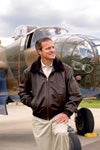 Fly With Style
Developed for U.S. Air Force bomber pilots in 1944, Sporty's B-15 Leather Jacket is an update on an American classic. Contact: Sporty's, (800) SPORTYS,
www.sportys.com
.

A Beautiful New Year
Aviation photographer Paul Bowen captures a dozen vintage warbirds with spectacular in-flight photography in Air To Air Warbirds 2010. Each month highlights a different aircraft. Contact: Air To Air, (800) 697-2580,
www.airtoair.net
.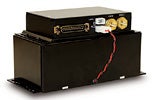 Mid-Continent Amps Up
Mid-Continent's MD420-1 Emergency Power Supply is a 2.5 amp-hour battery that powers electronic flight displays, standby instruments or other critical avionics systems. Bendix/King has named the MD420-1 as the optional backup for its new KFD 840 PFD. It can be configured for automatic arming and disarming. Contact: Mid-Continent Instruments,
www.mcico.com
.

First Aspen Evolution Training Program

Launched three years ago, Aspen Evolution PFDs and MFDs make retrofit glass cockpits possible, but no specific training video has existed until now. Flying the Aspen Evolution from Sporty's explores all aspects of the Aspen Evolution, and is available as a DVD or download. Contact: Sporty's, (800) SPORTYS,
www.sportys.com
.
Page 3 of 3