Tuesday, May 26, 2009
July 2009 Readback
First Wolfpitts Pro!
Friends Of Aviation
Plane & Pilot
has joined the advisory board of a new nonprofit organization, Friends of Aviation. The group is dedicated to promoting aviation: the people, aircraft and airfields that make up the world of aviation and the passion and friendliness that exist in the flying community. The group's new website will offer extensive aviation information and promote networking and friendship among aviators. Sign up at
www.friendsofaviation.org
.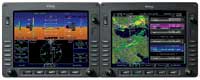 Avidyne Certifications
The Entegra Release 9 Integrated Flight Deck and FMS900w Flight Management System have been certified. Avidyne has received TSO approval for the Entegra Release 9 suite, which is being retrofitted into existing Cirruses. "Entegra Release 9 is the culmination of over six years of product development, human-factors evaluations and rigorous flight-testing," said COO Patrick Herguth. Visit
www.avidyne.com
.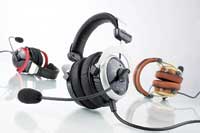 New Beyerdynamic Headset
Beyerdynamic's newest offering, HS 600 DANR Manufaktur, allows users to create and personalize their own digital active noise-reduction headset. Using a microprocessor to generate an intelligent algorithm, the headset produces a counter sound to cancel surrounding noise. Additionally, HS 600 DANR emphasizes comfort and design: The headband pad is covered with soft leather, and the ear pads are viscoelastic. The ear caps have a "carbon look" and brushed-aluminum bezels.
Contact:
Beyerdynamic, (800) 293-4463,
www.beyerdynamic.com
.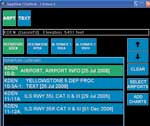 Easily Access & Organize Your Charts
Jeppesen's new JeppView FliteDeck terminal chart viewer configuration offers an innovative way to quickly and easily access charts. Pilots can select a departure, destination and two alternate airports; then specific charts can be posted on each airport's clipboard—pilots can even choose the order in which the charts are displayed.
Contact:
Jeppesen, (800) 621-5377,
ww.jeppesen.com
.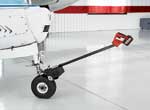 Easily Move Heavy Twins
The Robotow is a lightweight electric towbar designed so one person can easily move an airplane in and out of a hangar. The new Heavy Duty model, available exclusively from Sporty's, has a 28-volt battery that's powerful enough to move heavy twins such as an Aztec, Baron or even a Cessna 421. Its cordless design requires no electrical outlet.
Contact:
Sporty's, (800) SPORTYS,
www.sportys.com
.
Page 3 of 4