Thursday, July 1, 2004
July-Aug 2004 On The Radar

The lowest and slowest carbon-fiber aircraft is in preliminary flight testing in Canada. If all goes well, the Flycycle, the first practical human-powered aircraft, should reach a 22-mph cruise speed. The craft is designed to weigh about 60 pounds and to be pedaled by mere mortals in average physical shape. The final version of Flycycle is expected to have a small battery and electric motor to continue the prop-turning, at least while you take a breather. The Flycycle is a university project designed to give students hands-on experience to think and create out of the box. The Canadian nonprofit group will put your logo or message on the Flycycle and fly it around your hometown. Find out more from the Flycycle Website at
www.flycycleart.webcentre.ca
.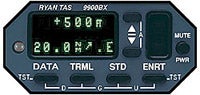 Ryan Bridges The Gap
There's a big difference between Traffic Information Systems (TIS) and Traffic Advisory Systems (TAS). TIS gets radar information datalinked into the cockpit from ATC (limited value in non-radar environments), and TAS interrogates aircraft transponders. Ryan International has effectively split the difference with the release of the 9900B TCAD. The $7,990 device is passive, which is to say it doesn't actively interrogate other aircraft, but gathers transponder information from multiple sources, regardless of the proximity of ATC radar sites. 9900B TCAD users can later upgrade to Ryan's 9900B TAS because the two systems share the same system components, including antennas. Learn more by contacting Ryan International at (800) 877-0048 or logging on to
www.ryaninternational.com
.

Put Your Boat InYour Plane
Most of the time, you have to choose to either take your boat or take your plane. The new Napali Kayak folds into a bundle the size of a backpack, weighs 26 pounds and fits in almost any plane you want to fly. Better yet, the kayak is transparent! A Kevlar frame is covered in soft, see-through plastic. See the whole picture when you kayak, or see the whole kayak by calling Clear Blue Hawaii at (808) 832-2438 or logging on to
www.clearbluehawaii.com
.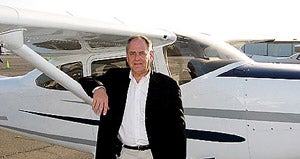 Changing Of The Guard
Veteran entertainment executive Ken Miller has taken the helm at Van Nuys Flight Center (VNFC) in Van Nuys, Calif. Miller is no stranger to aviation, and VNFC has been in the spotlight for almost two decades as the nation's busiest general-aviation airport. Miller plans to continue the center's successful Cessna dealership and maintenance operation, as well as the busy flight school. Students choose VNFC as a training destination because learning to fly in the high-density traffic environment gives them the confidence to fly anywhere. VNFC also rents a large fleet of late-model aircraft. Get more info from
www.vnfc.com
or call (818) 994-7300.

Now, That's A Powered Glider
Sam Williams, eat your heart out. Bob Carlton of Albuquerque, N.M., successfully flew his new very light jet, a glider with two five-pound model airplane jet engines. Carlton's sailplane doesn't require a tow to get airborne. The 338-pound glider can take off under its own power and then stow the two tiny 45-pound thrust engines until further notice. Carlton plans on building a sleeker version of the concept, which could cruise at 250 knots, but until then, he plans on keeping his day job designing rocket control system software at Sandia National Labs. For more information, contact Silent Wings Airshows at (505) 275-5945 or log on to
www.silentwingsairshows.com
.
Page 3 of 3