Saturday, July 1, 2006
July-Aug 2006 On The Radar
The latest sales figures from the General Aviation Manufacturers Association are sizzling! First quarter 2006 billings, which include pistons, turboprops and business jets, came in at $4 billion—the biggest first quarter in history. This year's sales were up a healthy 37.9% over the same period last year and early indications are that the trend will continue." />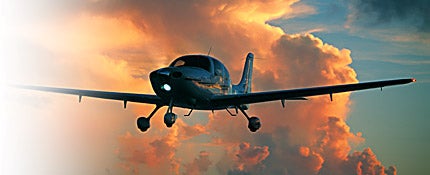 Sunrise On The GA Fleet!
The latest sales figures from the General Aviation Manufacturers Association are sizzling! First quarter 2006 billings, which include pistons, turboprops and business jets, came in at $4 billion—the biggest first quarter in history. This year's sales were up a healthy 37.9% over the same period last year and early indications are that the trend will continue.
Surprisingly, piston aircraft showed the healthiest gains, with 597 aircraft shipped—a 37.6% increase over 2005. Business jets showed a spike of 36%, and turboprops had a 3.5% hop.
Cirrus continues to lead the piston charge, selling 124 top-of-the-line SR22s and 35 SR20s. Cessna sold 52 (180 hp) C-172S models, 51 (160 hp) C-172Rs, 37 turbo C-182s and 278 normally aspirated Skylanes. Columbia shipped 46 turbocharged 400 models, but no 350s. Diamond sold 46 DA42s—27 of them were the new twin diesels.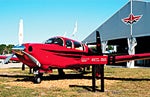 Mooney Acclaim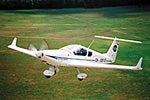 Skylark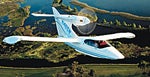 Seawind
And Here They Are!
With 2006 sales figures in mind, you'd expect a rush for new general aviation products, and that's exactly what spring delivered.
Mooney chose Sun n' Fun to reveal its new Acclaim, which replaced its Bravo model. Mooney's newest iteration, powered by a 280 hp Teledyne Continental TSIO-550-G turbonormalized engine, claims a true airspeed of 230 knots at 25,000 feet. "The Acclaim offers an impressive 20% increase in cruise speed and combines the typical Mooney traits of aerodynamic purity, efficiency and safety, with the convenience and versatility provided by the Garmin G1000 avionics package," commented David Copeland, Mooney's vice president of sales and marketing.
Larger air inlets are on a redesigned cowling, and with Mooney's "mini-fin" winglets, wing-span has been increased by four inches. Optional 130-gallon fuel tanks extend the aircraft's range to 1,615 nm. Future options include air-conditioning (already available on the Ovation2) and a package for FAA-approved flight into known icing. People in the front seat get AmSafe air bags.
The Acclaim has a price tag of $495,000; Mooney expects deliveries to start in the fourth quarter of 2006. To learn more about the Acclaim, log on to
www.mooney.com
or call (800) 456-3033.
Page 1 of 5