Saturday, July 1, 2006
July-Aug 2006 On The Radar
The latest sales figures from the General Aviation Manufacturers Association are sizzling! First quarter 2006 billings, which include pistons, turboprops and business jets, came in at $4 billion—the biggest first quarter in history. This year's sales were up a healthy 37.9% over the same period last year and early indications are that the trend will continue." />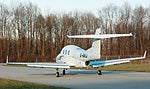 Diamond D-JET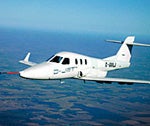 Diamond D-JET
The Diamond Jet Flies!
Diamond's D-JET is alive and well. April 18th marked the day when the new single-engine, single-pilot jet made its first test flight out of London, Ontario. Subsequent flights followed, and the D-JET is now on the approach for certification. The new five-seat very light jet (VLJ) uses a FADEC controlled Williams FJ33 turbine engine and features full Garmin glass inside. The D-JET projects a max cruise of 315 knots at a certified ceiling of 25,000 feet and a retail price of approximately one million U.S. dollars.
Diamond CEO Christian Dries, who flew the jet on its second test flight, returned to say, "I was particularly impressed by the feeling of space, security and solidarity. The simplicity of operation, from engine start through take-off, flight and landing was obvious and reflects my vision of what a personal jet should be." The D-JET anticipates certification next year. Watch for developments at
www.diamondair.com
.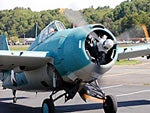 More Than Zero
The Pacific Aviation Museum—Pearl Harbor (PAM) added two more aircraft to its collection of airplanes. One of the few remaining Mitsubishi/Nakajima A6M2-21 Zero fighters is headed to its permanent home on Hawaii's Ford Island. The Japanese-produced Zero was manufactured in 1942 and saw action against several American fighter units, including Pappy Boyington's Black Sheep. PAM is also welcoming a Grumman F4F Wildcat. As America's prime carrier-based aircraft in the first part of World War II, the Wildcat regularly tangled with Zeros. Though the Japanese fighters outperformed the big Grummans, the Wildcat had self-sealing fuel tanks, more firepower and could sustain more damage. During the Battle of Midway, one Japanese Zero pilot reportedly emptied his guns trying to bring down a Wildcat only to see the plane return to its carrier. To find out more, log on to
www.pacificaviationmuseum.org
, or call (808) 836-7747.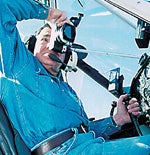 Photographer Of The Year
Pilot Journal
and
Plane & Pilot
contributor Jim Wark was presented the first Aerial Photographer of the Year Award at the Professional Aerial Photographers Association International gathering this year in Orlando, Fla. In addition to authoring and providing his artwork for numerous books and publications, Wark recently lectured at Yale University on aerial photography. Much of his work is available at
www.airphotona.com
.
Page 3 of 5