Saturday, July 1, 2006
July-Aug 2006 On The Radar
The latest sales figures from the General Aviation Manufacturers Association are sizzling! First quarter 2006 billings, which include pistons, turboprops and business jets, came in at $4 billion—the biggest first quarter in history. This year's sales were up a healthy 37.9% over the same period last year and early indications are that the trend will continue." />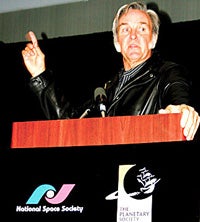 Speaking Of Space
If you're still waiting for Burt Rutan to refine his earlier canard creations—you air breathers are dreaming. But then so is Rutan. At a recent Los Angeles gathering sponsored by the National Space Society and the Planetary Society, Rutan told the group, "My dream is to go to the moon in my lifetime." In the audience was the second man on the moon, Buzz Aldrin, who came to listen to the first civilian spaceship maker.
"I want my grandchildren to see some of the interesting moons, on Jupiter and Mars," commented Rutan. Referring to a new book called What We Believe But Cannot Prove, edited by John Brockman, Rutan described his certainty in man's destiny to visit the stars. Of course, Rutan isn't the only believer—so far over a billion dollars have been invested worldwide in a rash of new "space ports," all at a time when there aren't yet any civilian spaceships. Read the complete text of Burt Rutan's speech by clicking on the "Cleared To Go" sidebar at
www.pilotjournal.com
.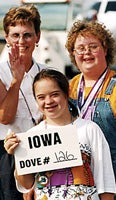 Largest Peacetime Airlift In The World
For the fifth year, Cessna Aircraft Company is enlisting Citation owners to provide transportation for athletes traveling to Ames, Iowa, for the 2006 Special Olympics USA National Games, which will occur from July 2 through 7. Business jet owners are donating their aircraft and crew to pick up contestants from 35 states and fly them to and from the event. Cessna organizers estimate that 400 Citations will participate this year, transporting more than 2,500 athletes and coaches. On July 1 and July 8, Des Moines air traffic controllers anticipate a Special Olympics Citation will land or takeoff every 60 to 90 seconds for a 12-hour period. To participate or learn more, log on to
www.citationairlift.com
or call (877) 376-5438.
More Airplanes Pulling The Cord
Airframe parachutes, spurred largely by Cirrus (
www.cirrusdesign.com
), have begun to spread into other aircraft. Symphony becomes the second
FAR
23 certified plane to offer the Ballistic Recovery System (BRS), which is an option for its 160 model. Dallas, Texas-based IndUS (
www.indusav.com
) aircraft announced that it will also be offering parachutes. The BRS has been in use for years in experimental and ultralight aircraft and, to date, is credited with saving almost 200 lives.
Page 4 of 5