Sunday, July 1, 2007
July-Aug 2007 On The Radar

The year 2006 was the best for Pilatus since the company was founded. They recorded a double-digit increase in number of aircraft sold; additionally, sales and operating income have been on an upward curve for the past four years. More than half the company's sales (51%) were generated in North and South America, and more than a quarter (29.2%) in Europe, followed by Asia (9.2%), Australia (7%) and Africa (3.6%). In 2006, 102 aircraft were manufactured—13 more than in the previous year. With 90 aircraft, the PC-12 represented the highest proportion, followed by seven trainer aircraft and five Pilatus Porter PC-6s." />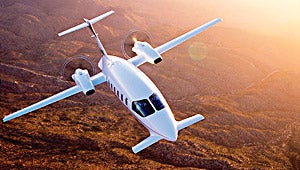 Piaggio Aero P.180 Avanti II Is Faster Than Ever
The world's fastest turboprop just got even faster. The Piaggio P.180 Avanti II now flies at a maximum speed of 402 knots, or 0.70 Mach, at 31,000 feet, making the P.180 Avanti II the first business turboprop to reach this significant speed milestone. The speed bump from 398 knots comes with the European Aviation Safety Agency's (EASA) recent certification of the upgraded Pratt & Whitney Canada (PWC) PT6-66B engine installation on the P.180 Avanti II.
"We're excited about reaching this extraordinary speed record and are glad to have obtained the certification for the P.180 Avanti II's new engines," said Piero Ferrari, chairman of Piaggio Aero Industries.
The new engine configuration of the Avanti II gained official approval after an extensive development and test program carried out under the supervision of the Italian National Civil Aviation Agency (ENAC) on behalf of EASA. The introduction of upgraded PWC PT6-66B engines, which deliver approximately 8% to 13% more power in cruise and climb, results in higher performance, faster cruise speeds and more efficient operation.
This latest upgrade was accompanied by several other modifications and improvements to the Avanti II. The new and fully integrated Proline 21 avionics system reduces pilot workload and increases situational awareness. The Proline 21 is currently the most sophisticated avionics system for this class of aircraft. Maximum takeoff weight has increased to 12,100 pounds. Max zero fuel weight has increased by 300 pounds to improve payload capability with the same wing structure. And upgraded interiors now give passengers an even more stylish and comfortable environment. This is the fastest and most advanced business turboprop in the world and holds 17 world speed records. Piaggio America Inc. completes, delivers and supports the P.180 Avanti and Avanti II in the United States, Canada and Mexico. Contact them at
www.piaggioaero.com/en/
.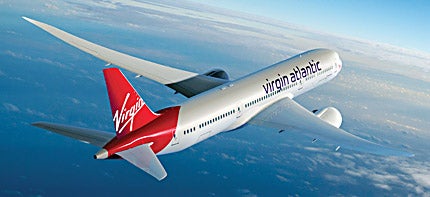 Boeing And Virgin Team Up In Biofuel Effort
Boeing and Virgin Atlantic have announced that they'll work together to develop biofuels for jet aircraft and will demonstrate the results using a 747-400 by next year. The demonstration will be the first by any commercial airline. The two companies also said they would work together to reduce fuel burn and cut aircraft emissions on the ground by exploring alternatives to traditional operations at airports. For example, by towing airplanes to "starting grids" close to the runway before running the engines, fuel consumption and carbon emissions could be reduced by up to 50%. Trials in London and San Francisco have produced positive results, and work continues to develop effective procedures. Further details about the biofuel project will be announced later this year. To learn more about these green initiatives, see
www.boeing.com
and
www.virgin.com
.
Page 4 of 4