Tuesday, April 20, 2010
June 2010 Readback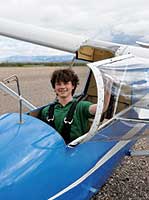 8th Grader Solos Glider
Eighth-grade student Cormac Siegfried of Palo Alto, Calif., made his first solo flight in a glider at the Pleasant Valley Airport in Peoria, Ariz., on March 8. For months, he has been studying flight and taking glider instruction from his father, Rand Siegfried. Cormac's grandfather, Bob Siegfried, a retired United Airlines pilot and an avid aviator, began the tradition of soloing on the 14th birthday with his own five children. Cormac is the youngest of Bob's grandchildren and the last to complete this rite of passage. For more, read "The Flying Siegfrieds" in
Pilot Journal
July/August 2008.
$5,000 Savings From Lycoming
Lycoming Engines offers up to $5,000 off zero-time factory-rebuilt Lycoming engines, which are built to the same limits as new engines and come with a zero-time logbook and the same two-year warranty as all-new engines. "We recognize that many owners may not have been in a position to take advantage of the discounts on rebuilt engines that ended in December 2009," said Todd Stoner, Lycoming's VP of marketing and sales. The savings depends on the engine type; contact Lycoming for the most accurate quote. The offer requires the return of a Lycoming factory-new engine that has never been overhauled or rebuilt (i.e., a first-run core). Visit
www.lycoming.com
.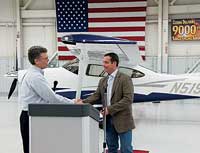 Cessna Milestone
Cessna has delivered the 9,000th Independence, Kans.-produced single-engine piston aircraft. Rob Logozio took delivery of this milestone aircraft, a 2010 182T Skylane, during a small ceremony at the Independence facility. The first Independence-produced single-engine piston came off the line in November 1996, following Cessna's 10-year hiatus from producing single-engine piston aircraft. In total, Cessna has produced more than 154,000 single-engine pistons since the company's founding in 1927. Visit
www.cessna.com
.
PRODUCT PREVIEWS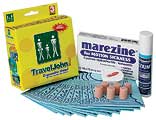 Caring For Your Passengers
Every airplane should be equipped with a Sporty's Passenger Care Kit. The kit provides everything you need in the event that a nonfrequent flyer needs relief. It includes Ozium sanitizer, Marezine motion-sickness tablets, Sic-Sacs, Travel Johns and earplugs. Remember, it isn't a question of if you'll need it, it's a question of when you'll need it. Contact: Sporty's, (800) SPORTYS,
www.sportys.com
.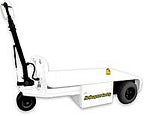 Tug Up To 10,000 Lbs.
Lindbergh Aircraft Tug Company's new battery-powered, walk-behind Helicopter Tug is designed so that one person can safely and easily maneuver a helicopter in and out of tight spaces. The tug features a quiet electric motor, smooth acceleration and a braking system that eliminates the rough starting/stopping of gas-powered clutching systems. The versatile tugs are ideal for any aircraft or helicopter application up to 10,000 pounds. Contact: Lindbergh Aircraft Tug Company, (888) 631-5011,
www.lindbergh.com/aircraft-tug
.
Page 3 of 4