Wednesday, March 1, 2006
Mar-Apr 2006 On The Radar

Sino Swearingen Aircraft Corporation is celebrating a well-deserved FAA certification for its SJ30-2 business jet. Approved for day/night/VFR/IFR single-pilot ops, the new speedster reports a cruise speed that exceeds 460 knots. Passengers will enjoy a sea-level cabin pressure all the way to FL410, and the SJ30-2's max altitude is another 8,000 feet higher. The "entry-level" jet will compete with the Cessna Citations and Raytheon Premier I. Sino Swearingen says that customer deliveries are forthcoming. For more, log on to www.sj30jet.com or call (949) 851-0900." />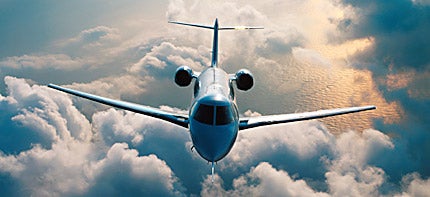 Hooray For The SJ!
Sino Swearingen Aircraft Corporation is celebrating a well-deserved FAA certification for its SJ30-2 business jet. Approved for day/night/VFR/IFR single-pilot ops, the new speedster reports a cruise speed that exceeds 460 knots. Passengers will enjoy a sea-level cabin pressure all the way to FL410, and the SJ30-2's max altitude is another 8,000 feet higher. The "entry-level" jet will compete with the Cessna Citations and Raytheon Premier I. Sino Swearingen says that customer deliveries are forthcoming. For more, log on to
www.sj30jet.com
or call (949) 851-0900.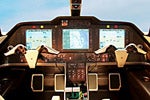 Embraer Phenom 100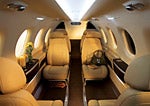 Embraer Phenom 300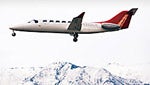 Spectrum 33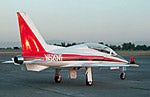 ViperJet MK II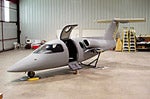 Sport-Jet
And Now To Brazil
Embraer has tossed its hat into the personal jet game. Back in May 2005, the company announced that it would start showing mock-ups of its two newest offerings: Phenom 100 (a VLJ) and Phenom 300 (a light jet). Both jets will use the Garmin G1000 glass cockpit. The Phenom 100 will carry up to eight passengers with Pratt & Whitney PW617F engines (1,615 pounds of thrust on each side) and offer a 1,160 nm range. It will have short-field talent and cruise at FL410 at Mach 0.70. The jet will be available in mid-2008 for a projected cost of $2.75 million.
The Phenom 300 has larger Pratt & Whitney engines: The PW535Es (3,200 pounds of thrust on each side) will bump the speed up to Mach 0.78 and the ceiling to FL450. This larger jet will carry up to nine passengers, and is expected to hit the market by mid-2009 with a price tag of $6.65 million. For more information, log on to
www.embraer.com
.
To Complete The Spectrum
The Spectrum 33, a 10-seat, all-composite twin turbofan, is another new entrant to the small-jet market. The new design will rely on Williams FJ33-4A engines for a snappy 415-knot cruise speed. The Spectrum is anticipated to be about the size of the Cessna CJ2 and expects FAA certification by 2007 or 2008. For more, visit Spectrum's Website,
www.spectrum.aero
, or call (760) 479-0822.
Go, Jet Racer, Go!
The jet race is still teeming with contenders. Cessna reports that it's ahead of schedule in the development of its Mustang VLJ. Eclipse, on the other hand, is suffering some momentary setbacks. As history has shown us, this situation will probably flip-flop every other month. In the meantime, there's a flock of companies equally intent on herding their jets to market. Diamond Aircraft says it will unveil the first version of its single-engine D-JET at the Berlin Air Show in May before displaying it at the EAA AirVenture. Cirrus finally confirmed rumors that it, too, has been building a personal jet (yes, it will have a parachute). New Piper says that it will absolutely, positively build a jet as well, although no schedule is currently available. Elsewhere, the two-seat ViperJet MK II is in its flight-testing phase. The Vantage Jet earned a Brazilian CTA certification, allowing it to continue its development and flight-testing in U.S. airspace. The Javelin, which thinks it can climb at 10,000 fpm and cruise at Mach 0.9, is now flying as well. Sport-Jet moved from Colorado to set up shop in Guthrie, Okla., and expects to begin its trek toward final certification later this year.

Page 1 of 3