Saturday, March 1, 2008
Mar-Apr 2008 On The Radar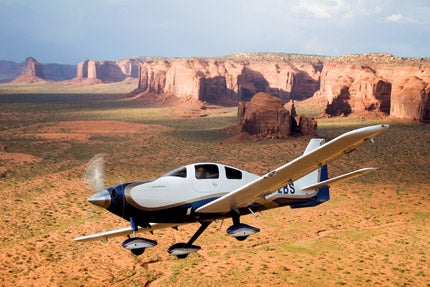 Cessna Makes Winning Bid For Columbia
In late November 2007, Cessna's bid for Bend, Oregon–based Columbia Aircraft Manufacturing Company was accepted, bringing the speedy Columbia 350 and 400 under the Cessna banner. As with all current Cessna products, Cessna Parts Distribution and the Cessna network of authorized dealers and service centers will take care of sales and support of the rebadged Cessna 350 and Cessna 400 aircraft.

Both new four-place, fixed-gear, low-wing Cessnas feature all-composite airframes, the Garmin G1000 flight deck and GFC 700 flight control system, and a six-cylinder Teledyne Continental TSIO-550 engine. The Cessna 400 also features twin turbochargers, and is one of two realistic contestants in the "fastest piston airplane" competition, with a top speed of more than 235 knots.

Columbia, which was originally set up as a branch of the Lancair line to design and produce FAA Part 23–certified aircraft, became a separate company 10 years ago. Columbia produced more than 600 airplanes, including the now-discontinued model 300 and the popular 350 and 400. Cessna plans to keep manufacturing in Bend indefinitely, investing in the existing facility and many of the same personnel. There are no plans to move facility or personnel.

The customer experience should be "seamless," according to Cessna Chairman, President and CEO Jack. J. Pelton. He said, "Current Columbia aircraft owners should feel very secure knowing their investment will now be supported through our vast global customer sales and service network," as he welcomed some 400 former Columbia employees to the new parent. For more information, log on to www.cessna.com.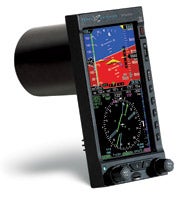 Affordable Modern Glass: Aspen Avionics To Deliver EFD 1000
Introduced at Oshkosh 2007, the Aspen Avionics retrofit glass was a hit. It fit right in the old panel holes, provided brilliant and useful information, and had all the right features to convert older aircraft to glass-cockpit wonders. With their "Why spend $50K to upgrade a $100K aircraft?" philosophy, Aspen offered solutions for less than a quarter of that price.

Certification and testing always take longer than anticipated, so Aspen has had to delay shipment until April 2008, but at this writing, they say they're on track to keep those promises.

The Aspen EFD 1000 is an EFIS system with integral solid-state AHRS, air data computer and backup battery. Depending on installed software, it can serve as a PFD or an MFD, and the MFD can—in an emergency—revert to a PFD should the main PFD fail. The PFD can include an electronic HSI, an air data computer, a flight director and an altitude alerter, depending on the model.

Because it fits in standard holes, multiple installations are encouraged, both for copilot benefit and redundancy. At prices starting under $6,000, Aspen plans to bring glass into a lot of airplanes. "There are 350,000 prospects out there," said company CEO John Uczekaj. For more information, log on to www.aspenavionics.com.
Page 1 of 4