Tuesday, January 26, 2010
March 2010 Readback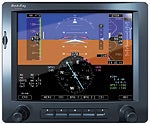 KFD 840 Certified
Certification is complete, and Bendix/King by Honeywell now is taking orders for the KFD 840, an 8.4-inch diagonal PFD. Both flight director input and weight/balance features will be completed in a follow-on certification in early 2010. The KFD 840 is the first Bendix/King Apex Edge Series product to achieve certification and is priced at $16,995. Visit
bendixking.com/apexedgeseries
.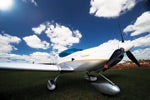 New LSA Center
A new LSA training and rental center has opened at Santa Monica Airport. Santa Monica Flyers offers sport pilot training in a Sport Cruiser equipped with a Dynon glass panel. Founder Charles Thomson said, "Once I discovered LSA, I never looked back. They offer an affordable, safe and fun path to learning to fly." Visit
www.santamonicaflyers.com
.
PRODUCT PREVIEWS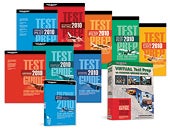 Ace Your Exam!
ASA's 2010 Test Preps, Fast-Track Test Guides, Prepware and Virtual Test Preps now are available. Students can choose from various study formats for an optimized learning experience. Additionally, the Instrument Pilot Virtual Test Prep is the first instrument ground school in widescreen format.
Contact:
ASA, (800) ASA-2-FLY,
www.asa2fly.com
.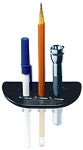 Ashtray Converter
Convert your aircraft ashtray into a pen and flashlight holder with the easily installed CigPen, which fits in the Cessna 150, 172, 182 and Cardinal.
Contact:
Aircraft Spruce, (877) 477-7823,
www.aircraftspruce.com
.
Qref For Garmin & Bendix/King
Qref now offers full-color, laminated Q'Book and Q'Card checklists for the Garmin Aera and Bendix/King's AV8OR Ace. Q'Card covers the most commonly used procedures, while Q'Book has the full procedures and a navigation helper.
Contact:
Qref, (877) 660-QREF,
www.qref.com
.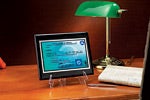 Show Off Your Certificate
Earning a pilot certificate often is the culmination of a lifelong dream, and Sporty's offers personalized plaques to commemorate the accomplishment. The three models (Classic, Deluxe and Elite) have a high-gloss, fade- and scratch-resistant finish.
Contact:
Sporty's, (800) SPORTYS,
www.sportys.com/awards
.
Page 3 of 4