Tuesday, March 24, 2009
May 2009 Readback
Embraer Phenom 100 Certified Delivered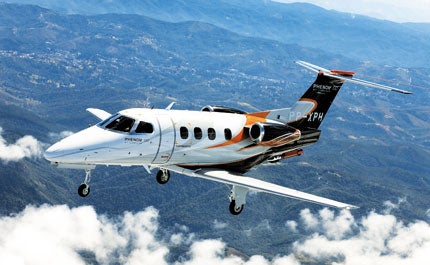 Embraer Phenom 100: Certified, Delivered
Unrestricted U.S. FAA certification of Embraer's smallest jet, the Phenom 100, was awarded in December 2008, and the first delivery was made to James and Elizabeth Frost on December 24 in São José dos Campos, Brazil. "Surprises" in the final certified operating specs were an improved range (1,178 nm with four aboard), shortened max performance field requirements (now 3,125 feet at MTOW under standard conditions) and a 301-foot improvement in landing distance, among others. EASA certification is expected in Q2 2009, with European deliveries to begin shortly after. Visit www.embraer.com.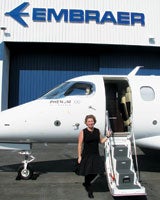 Stimulus Bill
There's good news if you're planning to buy a new aircraft in 2009! Included in the $800 billion economic stimulus bill are incentives to buy new aircraft in 2009. The American Recovery and Reinvestment Act allows for the return of bonus depreciation on new aircraft purchases. New, factory-manufactured aircraft purchased and placed in service between January 1, 2009, and December 31, 2009, will be eligible for the 50% bonus depreciation. Also, improvements (such as the purchase and installation of new avionics) made to existing or used aircraft will qualify for the bonus depreciation. The Section 179 deduction allowing the immediate expense deduction of up to $250,000 for qualified (new and used) business aircraft subject to an investment limitation of $800,000 was retained for 2009. Additionally, a new provision will allow losses incurred in tax years beginning or ending in 2008 by qualified eligible small businesses to be carried back up to five prior tax years, allowing an immediate tax refund. Purchasing a business aircraft eligible for the bonus depreciation could result in a business loss that would be available for carryback by a qualified eligible small business.
Page 1 of 4