Tuesday, March 24, 2009
May 2009 Readback
Embraer Phenom 100 Certified Delivered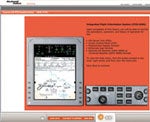 King Schools' Online Avionics Courses
With today's capable but complex avionics, the days of switching casually from one aircraft to another—or even getting rusty and just playing it by ear—are over. King Schools offers an expanding line of avionics courses designed to provide the solution. Two more Pro Line 21 courses (for the CJ3 and the Falcon 20/50) have recently been added, complementing a full line of courses for avionics systems ranging from the Universal UNS-1 to the Garmin 430/530.
Contact:
King Schools, (800) 854-1001,
www.kingschoolsonline.com
.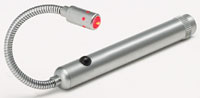 Hands-Free Pilot's Light
With its fully flexible, three-inch neck, this flashlight can be twisted and turned to illuminate charts or provide emergency panel lighting. A clip allows the 2.5-ounce, eight-inch LED flashlight to attach to a hat, shirt or seat belt. This inconspicuous flashlight will stay in place and out of the way as you fly. It operates on one (included) AAA battery.

Contact:
Sporty's, (800) SPORTYS,
www.sportys.com
.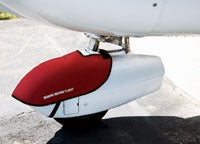 Protect Your Wheel Pants
Your nose wheel pant is susceptible to scuffs and scratches from towbar use; protect your paint job with ­the easy-to-use Sporty's Wheel Pant Cover, a simple, lightweight and dependable solution to a common problem. Use the Velcro strap to fasten the cover around the wheel strut; an elastic band further secures the cover in place. A padded backing protects the wheel pant from scratches, while the bright red material reminds the pilot to remove the cover before flight.

Contact:
Sporty's, (800) SPORTYS,
www.sportys.com
.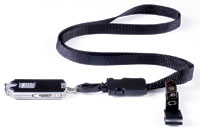 Lanyard Kit
Aviator West's Professional Pilot Lanyard Kit includes a quick-release lanyard, a flashlight and an ID badge clip. The quick-release feature detaches to separate the flashlight from the unit. The alligator-type ID badge clip can be unclipped and placed anywhere on the lanyard; it comes with a universal ID grabber for badges without a slot hole. Also included in the kit is a pair of Howard Leight 33 dB corded earplugs.

Contact:
Aviator West,
www.aviatorwest.com
.
Page 4 of 4