Tuesday, March 23, 2010
May 2010 Readback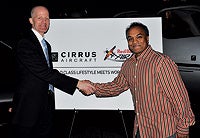 Seawind Update
The Seawind organization announced that the certified flight-test version of its amphibian has resumed testing. After the initial test of the aircraft systems, the Seawind will continue ground taxi testing at Saint Jean Airport, where the company's 82,000-square-foot manufacturing facility is located. After the ground test, the Seawind will be turned over to the Canada National Research Council to install all the flight-test instrumentation and complete the flight-test program. Seawind President Richard Silva said, "Everyone is elated to resume flight-testing, and we're looking forward to assembling the next test aircraft for IFR, autopilot and avionics options. Once we're assured that there will be no changes from flight-testing, we intend to start building customer aircraft to reduce the order backlog." Visit
www.seawind.net
.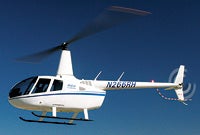 Robinson Accepts R66 Orders
Robinson is accepting orders for its new turbine helicopter, the five-place R66. Serial numbers will not be assigned nor will delivery dates be confirmed until after FAA certification is complete. Preliminary specs include a 325 nm range, 1,000 fpm rate of climb and 1,280-pound empty weight. Visit
www.robinsonheli.com
.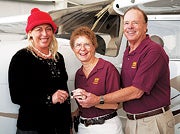 King Schools Sweepstakes Winner
Rhonda Doyle of Ridgway, Colo., is the winner of King Schools' Future of Flight airplane sweepstakes. She wins a Cessna 172S Skyhawk that's equipped with a G1000 WAAS panel and GFC 700. "I was sitting at my desk, studying for my instrument rating and watching John King on my computer, when suddenly the phone rang and there he was on the line. I was a little confused at first, so when he told me that I had won, I didn't believe it," said Rhonda, a commercial pilot who supervises the Snowboard School at Telluride Ski Resort. Visit
www.kingschools.com/winner
.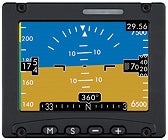 L-3 Trilogy Gets Helicopter TSO
L-3 Avionics Systems has received FAA TSO approval for the Trilogy ESI-1000 Electronic Standby Instrument on Part 27 and Part 29 rotary-wing aircraft. The rotorcraft version of the Trilogy ESI is calibrated from 20 to 350 knots and from minus-1,500 to 55,000 feet; it can detect roll rates of up to 100 degrees per second. Visit
www.l-3com.com
.
Diamond In The Sky
The Diamond DA42 NG, which is approaching FAA certification, is one of two new versions of the world's most popular light twin. The innovative twin combines a proven yet state-of-the-art carbon-composite airframe, Garmin's industry-standard G1000 flight deck and autopilot, and Diamond's proprietary Austro Engine AE 300 jet-fuel-burning turbodiesel powerplants. Visit
www.diamondair.com
.
Page 2 of 3