Saturday, May 1, 2004
May-June 2004 On The Radar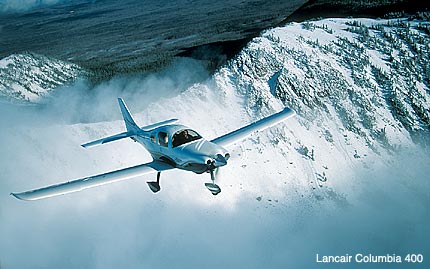 Size Matters
After being shoved out of the spotlight for the last year by the new gaggle of personal jets, the pistons are back. Liberty Aircraft's XL2 earned final certification from the FAA, becoming the first GA aircraft to come direct from the factory with Full Authority Digital Engine Control (FADEC). Developed by Teledyne Continental, FADEC puts power management into the hands of a computer, resulting in a 15% to 20% fuel economy. Consequently, the Liberty XL2's 125 horses sip a miserly 5.5 gallons an hour at 120-plus knots. Maximum cruise is listed at 132 knots or 151 mph.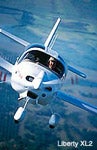 The XL2 is the first all-new two-place aircraft certified in the last 30 years. The part carbon fiber, part steel airplane traces its roots to the Europa kit planes. Liberty expects to start shipping in Spring 2004. For more information, log on to the Liberty Aerospace Website at
www.libertyaircraft.com
.
Lancair is anticipating certification of the dual turbocharged Columbia 400 any minute as well. Three test aircraft are coming and going from the Bend, Ore., facilities almost around the clock, and the performance numbers coming back are real head-turners, especially for a single-engine aircraft with the gear down and welded. Lancair engineers are reporting that the Columbia 400 can do 288 mph at FL 240.
The all-electric Lancair 400 is the icing on the cake for the newly refinanced aircraft manufacturer. In addition to its seemingly unmatchable speed, the list of standard and optional equipment is the stuff from which dreams are made. Pilots can have an all-glass Avidyne Entegra cockpit, speed brakes, de-ice, built-in oxygen, air conditioning and more. Deliveries are scheduled to begin later this year. See the new speedster at
www.lancair.com
.
Page 1 of 3