Sunday, May 1, 2005
May-June 2005 On The Radar

Final numbers for general aviation's 2004 financial year have been released by the General Aviation Manufacturers Association (GAMA), and the news is great. Piston singles sales hit a 20-year high. "Bonus depreciation, coupled with the continuing growth of the U.S. economy helped make 2004 a turning point for our industry," says GAMA chairman Jim Schuster. " />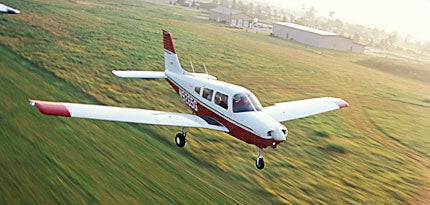 They're Back!
Final numbers for general aviation's 2004 financial year have been released by the General Aviation Manufacturers Association (GAMA), and the news is great. Piston singles sales hit a 20-year high. "Bonus depreciation, coupled with the continuing growth of the U.S. economy helped make 2004 a turning point for our industry," says GAMA chairman Jim Schuster.
Moreover, industry billings totaled $11.9 billion, the third highest ever. That figure is up more than 19% over 2003, as all categories showed good growth. Business jets increased from 518 units to 591, while turboprops went from 272 sales in 2003 up to 321 last year. Single-engine sales jumped from 1,896 to 2,051 in 2004, a hefty, healthy 8.2% increase.
And the good news doesn't stop there. Last year's preliminary data from the National Transportation Safety Board (NTSB) shows the fewest GA accidents since 1938, the year record-keeping began. Fatal accidents were the lowest on record since 1945, down 11.4%.
That trend may get a run for its money, however, due to the new definitions from the NTSB as to what an accident really is. A Notice for Proposed Rulemaking (NPRM) would now require pilots to report "structural failure of a propeller" and "loss of information from a majority of an aircraft's electronic primary displays" as substantial damage, required an immediate notification of the NTSB. In the NPRM, the agency argues that propeller failure and electronic display failure (as well as several other new conditions) could not only compromise safety, but that timely reporting would facilitate timely corrective actions concerning the entire GA fleet. For more information, contact GAMA at (202) 393-1500 or log on to
www.gama.aero
. Cessna just announced that its Skyhawks have received FAA certification to carry the Garmin G1000 all-glass panel. The first C-172 rolled out of production in 1955, and since then, nearly 40,000 of them have been sold.
Page 1 of 4