Tuesday, May 1, 2007
May-June 2007 On The Radar

The prototype Next Generation PC-12, which is slated for certification at the end of 2007, has completed its first transatlantic journey from Switzerland. On its way to the United States, it stopped in Iqaluit, Canada, for a series of cold-weather trials before continuing on to Pilatus' North American headquarters in Broomfield, Colo." />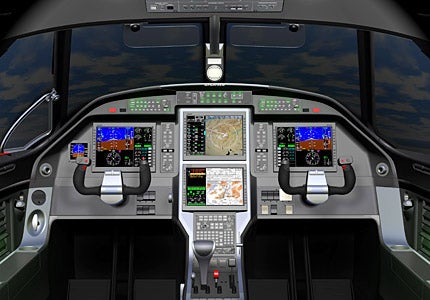 Next Generation PC-12 Flying Stateside
The prototype Next Generation PC-12, which is slated for certification at the end of 2007, has completed its first transatlantic journey from Switzerland. On its way to the United States, it stopped in Iqaluit, Canada, for a series of cold-weather trials before continuing on to Pilatus' North American headquarters in Broomfield, Colo.
The Next Generation PC-12 features a number of improvements, including a fully integrated Honeywell Primus Apex avionics system, a new cockpit designed by BMW Group Designworks USA and a more powerful Pratt & Whitney Canada PT6A engine.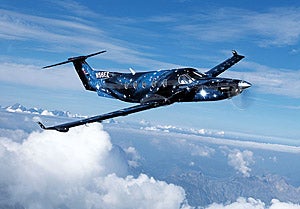 "The entire transatlantic flight was great. All systems operated perfectly, and the aircraft completed its cold-weather testing a day early. During the cold-weather trials in Canada, the new systems performed exceptionally well and without any problems. The new avionics and the displays in particular exceeded all our expectations while experiencing extremely cold temperatures down to temperatures of minus-10 degrees F and below," said Pilatus' Director of Program Management Ulli Gehling.
The aircraft is on track for certification at the end of this year. Feel free to chill at
www.pilatus-aircraft.com
.
Page 1 of 5