Monday, November 1, 2004
Nov-Dec 2004 On The Radar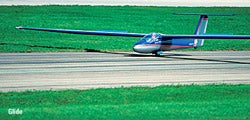 Filling Your Glass
General-aviation manufacturers are continuing the trend toward replacing the familiar cockpit steam gauges with glass panels. Beechcraft (
www.raytheonaircraft.com
) will be adding the Garmin G1000 to its Bonanzas and Barons as standard equipment for its 2006 line (which becomes available in 2005). Cessna (
www.cessna.com
) announced Garmin glass for its 172 Skyhawk and expects certification of the same system in its heavy-hauling 206 before the year's end. New Piper Aircraft (
www.newpiper.com
) added Avidyne FlightMax Entegra glass panels to its line of Cherokees, which includes the Warrior, Archer and Arrow models. Tiger and Mooney have announced intentions to begin delivering their aircraft with G1000s by the first quarter of 2005.

Cessna 172 panel with the Garmin G1000

Cessna 172

New Piper Archer III

New Piper PA-28 panel with the Avidyne FlightMax Entegra
To address issues of transition to glass-panel aircraft, Cessna and Cirrus (
www.cirrusdesign.com
) offer entry-level versions of their popular aircraft, the C-172 GA and the SRV-G2, respectively. Both aircraft should prove to be popular trainers, easing pilots into the 21st century of avionics.
Avidyne (
www.avidyne.com
) announced a variety of new talents for its FlightMax Entegra glass panel. The system will offer broadcast datalink weather via the XM satellite service. The new capability will not only provide continuous weather data, but also instantaneous lightning information. Added to the output of a Stormscope, the Entegra offers a more complete look at convective activity. Also on the list of upgrades for Avidyne is a terrain awareness and warning system (TAWS) using a worldwide terrain database. The Avidyne system also is ready to use the new updated Jeppesen JeppView Electronic Airway's manual charts (
www.jeppesen.com
) to significantly reduce the paper requirements in the aircraft. Currently, JeppView 3.0 can be used via the Internet or a CD. It includes electronic approach charts, en route charts, airport diagrams, SIDs, STARs and text pages. In the meantime, Avidyne says that a flight director for its FlightMax Entegra glass panel also is in the final stages of development. Implementation of these upgrades may vary from airframe manufacturer to airframe manufacturer that uses the FlightMax system, but Avidyne says that the full symphony of improvements is imminent across the board.
Garmin showed off some of the fruits of its UPSAT purchase with the release of the GNS 480, a repackaged version of the Apollo CNX80. The new 400-series Garmin unit enables high-precision GPS IFR approaches with its 15-channel wide area augmentation system (WAAS) capabilities. Final FAA certification of the Garmin GNS 480 is expected soon. Garmin also announced the certification of its GDL 90, the first ADS-B transceiver for general aviation. ADS-B (also called Automatic Dependent Surveillance-Broadcast) is potentially a big part of the government's plans to redesign the entire national airspace, allowing an array of broadband services. The new GDL-90 can broadcast traffic and weather in real time and, eventually, current TFR data. The new transceiver is capable of transmitting in excess of a whopping one megabyte of data per second. Garmin also introduced two new versions of handhelds, the GPSMAP 96 and 96C. Both feature a full range of navigational abilities, including tower and obstacle info. The new GPSMAP 96 offers an impressive 23 megabytes of memory, while the GPSMAP 96C offers a whopping 119 megabytes of memory, allowing both units to load a complete array of add-on databases. The GPSMAP 96C is even waterproof. For more info, call Garmin at (913) 397-8200 or log on to
www.garmin.com
.
Page 2 of 4