Wednesday, November 1, 2006
Nov-Dec 2006 On The Radar

Cessna received full FAA type certification for its Citation Mustang, making it the first official entrant into the highly anticipated very light jet market. "This is an immense achievement," said Cessna Chairman Jack Pelton, "marking another point in history when Cessna has led the aviation industry into new territory."" />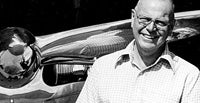 In Memorium
The aviation world mourns the loss of William Garnett, 89, an aerial photography pioneer. The award-winning photographer piloted a 1955 Cessna 170B as his photo platform. His majestic photos of sand dunes, fields, forests and other geometric landscape patterns brought to life views not observable from the ground. The recipient of three Guggenheim fellowships, Garnett had work published in numerous magazines, including
Fortune
and
The New York Times Magazine
, and has been exhibited at the Museum of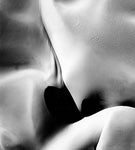 Modern Art, the Metropolitan Museum of Art, the Smithsonian Institution and the Getty Museum. Books of his include
William Garnett: Aerial Photographs
(1984) and
The Extraordinary Landscape: Aerial Photographs Of America
(1982), with an introduction by Ansel Adams. Garnett's very first aerial photo was published in his Pasadena, Calif., high school yearbook. It was of the campus, shot from a biplane.
Battery-powered Flight
Alternatives to 100LL fuel, such as diesel and ethanol, have been making headlines recently. But batteries? Developed by Matsushita Electric Industrial for Panasonic, the Oxyride battery is up to 1.5 times more powerful than a standard alkaline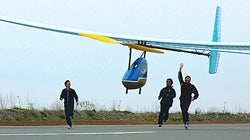 battery. In a challenge proposed by Panasonic, students from the Tokyo Institute of Technology successfully built an aircraft that flew powered solely by AA-sized Oxyride batteries—160 of them, to be exact! With an impressive wingspan of 101 feet and manned by a 119-pound pilot, the plane flew at an altitude of 17 feet for a distance of approximately 1,300 feet. As suggested by Panasonic, "If they can fly an airplane, imagine what they can do for your portable electronics!"
Pacific Aviation Museum
The Pacific Aviation Museum-Pearl Harbor is opening its doors on historic Ford Island, Hawaii, on December 7, the 65th anniversary of the 1941 attack. The museum's collection includes an extremely rare 1942 A6M2-21 Zero fighter, a 1943 F4F-3 Grumman Wildcat (one of less than 12 early F4F-3 models still in existence), a B-25 Mitchell Bomber, an N2S-3 Stearman that was flown by former President Bush during his WWII training and an Aeronca 65TC that was airborne over Oahu on the day of the attack.
The first phase of the museum to open, Hangar 37, will also feature interactive exhibits. A control tower built in 1938 and two additional hangars will complete the museum in the near future. Original bullet holes in hangar glass, strafe marks on the ground and even a bomb crater remain on the site. More details are at
www.pacificaviationmuseum.org
.
Page 5 of 5