Thursday, November 1, 2007
November 2007 Readback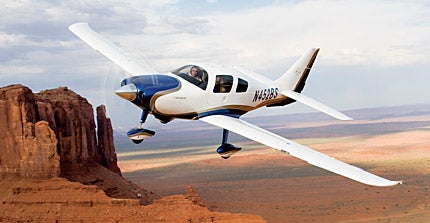 300 Knots
After introducing the 300 Knot Club, Columbia began to receive photographic evidence from aircraft owners of groundspeeds in excess of 300 knots. The company has subsequently inducted these pilots into the club. "The 300 Knot Club is simply a way to celebrate what a purpose-built speedster can accomplish in the hands of a skilled aviator," said Columbia Aircraft VP of Sales Randy Bollinger. "People purchase a Columbia because they want to fly comfortably as fast, as far and as safely as possible, in an aircraft that was engineered around a 310 hp twin-supercharged powerplant, all the way to the fringes of the envelope. The club is just another way for the Columbia community to bond and have fun while doing what they love to do—flying the Columbia." More information is available at
www.flycolumbia.com
.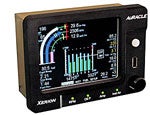 New Engine Technology
New York–based Xerion Avionix has received the go-ahead from the FAA for installation of its AuRACLE engine-management system into general aviation aircraft. The system operates with four- and six-cylinder engines and has a five-inch color screen that can be configured to display data including rpm, fuel flow, oil temperature and pressure, CHT, EGT, OAT, TIT, percentage of horsepower and much more.
"The FAA has allowed us to integrate a complete overview of up-to-the-second engine data with a state-of-the-art fuel computer," said Xerion's Eric Hathaway. "Now general aviation pilots can literally micromanage the aircraft's engine performance and fuel consumption with a single, intuitive, digital presentation."
The AuRACLE system is authorized for installation on the Beechcraft Bonanza A36, and Xerion is seeking retrofit STCs for all major aircraft types. More information is available at
www.xerionavionix.com
.
Page 1 of 4