Thursday, November 1, 2007
November 2007 Readback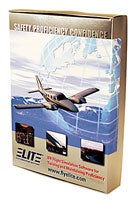 Young Eagles Soar
Elite Simulation Solutions donated a software package that was auctioned for $1,050 at the Gathering of Eagles fundraising event during EAA AirVenture 2007. The proceeds will be used to support the Young Eagles program. Find out more at
www.flyelite.com
.
Also during the Gathering of Eagles, The Sporty's Foundation made a $10,000 donation to the Young Eagles Program. "Young Eagles and The Sporty's Foundation share the vision of creating new pilots," said Sporty's owner Hal Shevers. "Young Eagles is a long-running, successful program, and we're an original supporter of it." For more information, visit
www.sportysfoundation.org
.
Telex Requests Return Of Stratus 50-D and Stratus 50 Digital ANR Aviation Headsets For Modification
Telex Communications has identified a potential issue with its Stratus 50-D and Stratus 50 Digital Active Noise Reduction Headsets, which results from incorrect insertion of the batteries in the headset's battery box. Owners of the headsets are asked to return the units for a no-charge internal modification to address the battery insertion issue. Instructions on how to best do this can be found at
www.telex.com/aircraft/default.aspx
or by calling the Telex Service Department at (800) 218-2410.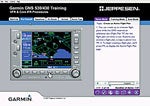 Interactive E-Learning
Jeppesen's Avionics Knowledge Library offers aviators a chance to "e-learn" about Garmin panel-mount GPS systems and Garmin and Lowrance handheld GPS systems. Key features include scenario-based, guided simulation; hands-on interactive learning; a realistic emulator; detailed, narrated demonstration movies; and progress tracking. For more information, contact Jeppesen at (800) 621-5377 or at
www.flyelectronic.net
.

An Affordable Air Data Test Set
The new MPS38B from DMA-Aero is an affordable and fully automatic unit for testing and calibrating avionic instruments, such as altimeters, rate-of-climb indicators and airspeed indicators. The 22-pound instrument features a 12-month calibration cycle and 24-month warranty. Additionally, the MPS38B offers RVSM-compliant accuracy with up to 30 test programs over ranges of 50,000-feet altitudes and 700-knot airspeeds. Other features include attitude offset correction and automatic leak testing. Learn more by contacting DMA-Aero at (203) 790-8371 or visit
www.dma-aero.com
.
Page 3 of 4