Tuesday, September 21, 2010
November 2010 Readback
Fly A Warbird
Cruise With The Kings!
Join John and Martha King on the first annual Sun 'n Fun "Wings at Sea" Western Caribbean Cruise, a vacation designed specifically for aviation enthusiasts. During the five-day journey to Grand Cayman Islands and Cozumel, the Kings will host two sessions: "What We Learned from Flying Around the World" and "How to Avoid Unwanted Adventure and Still Have Fun." The trip will take place on January 15-20, 2011. Visit
www.johnandmartha.kingschools.com
.
Coast-To-Coast LSA
LSA pilot Michael Combs landed at San Diego's Montgomery Airport to complete his coast-to-coast "Flight for Human Spirit" that covered 18,000 miles in a Remos GX. "Seeing the Pacific Ocean was an incredibly moving experience," said Combs. "We have overcome incredible odds in order to reach the West Coast, and we have millions of people following along pursuing their own dreams, whatever they might be." The next portion of Combs' flight will take him into Montana, Canada and Alaska. Visit
www.flighths.com
.
Premier Aircraft Reps Extra 500
Extra Aircraft selected Montrose Regional Airport in Colorado to head its new U.S. headquarters and production center. "This is an incredibly exciting time for everyone involved with Extra Aircraft," Extra CEO Ken Keith said. "Creating a new purpose-built facility here in the U.S. is key to providing our North American-based customers with the overall ownership experience they expect when they buy and operate an Extra aircraft." The aircraft features a Rolls Royce RR250-B17F/2 turboprop engine and the Avidyne Entegra R9 avionics suite. Visit
www.extraaircraft.com
.
Liberty XL2 Program
With the purchase of a new Liberty XL2 direct from the factory, Liberty Aerospace is now offering free ground training and up to 65 hours of flight time for two people each. Also included in the program is a fuel card worth $3,000 and the first year of scheduled maintenance. Visit
www.libertyaircraft.com
.
Blue Skies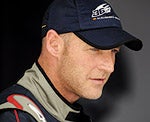 Red Bull Air Race pilot Alejandro Maclean died at the age of 41 following a fatal accident in his native Spain while carrying out aerobatic training for an air show. He's survived by wife Emma and two children, aged seven and 12. The former captain of the Spanish national aerobatic team began his Red Bull Air Race career in 2003 and was a key figure in the evolution of the championship.

Page 2 of 3