Wednesday, October 1, 2008
October 2008 Readback
The PiperJet Takes Flight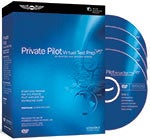 Virtual Test Prep Ground School Updated
ASA's new ground school course is the first to be offered in widescreen format, available in both standard definition DVD and high-definition Blu-ray Disc. The updated Private Pilot Virtual Test Prep includes more than 10 hours of all-new video footage and features compelling in-flight demonstrations, 3D animated graphics and instructor discussions. The software comes with all the FAA test questions, answers and explanations for true-to-form test practice. Results can then be used to receive an endorsement from ASA to take the FAA Knowledge Exam. A bonus DVD includes two hours of interviews with some of aviation's leading educators. For more, contact ASA at (800) ASA-2FLY.

Proactively Visualize Global Weather
WSI Corporation, a weather decision support provider, has released an updated version of Pilotbrief Online. The new Interactive Map displays a global, pole-to-pole, high-resolution, digital elevation model with weather, hazard and route overlays. The map also features intuitive graphical briefing modes that walk users through the process of choosing a route and obtaining a weather briefing. This is one in a series of proactive management solutions offered by WSI that transform weather information into safer and more efficient flight and airport operations. For more, contact WSI Corporation at (800) USA-2FLY.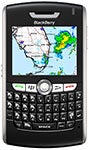 WingX For BlackBerry Smartphones
Hilton Software has just released a BlackBerry-compatible version of its flagship product, WingX, an aviation tool that provides pilots, air taxi operators and fleet operators with flexibility in preflight, in-flight and postflight operations. Building on a Windows Mobile product line, the latest release blends WingX Technology (the basis for Jeppesen Mobile)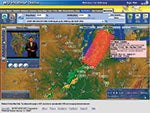 with the ubiquitous BlackBerry, enhancing aviation safety and operational efficiency. Pilots will have access to a comprehensive Airport/Facility Directory and every NACO approach chart and airport diagram in the United States, all while flying at altitude and out of cell phone coverage. In addition to color-coded METARs and TAFs, pilots will be able to view NEXRAD and other weather images in real-time. For more, contact Hilton Software at (866) 42-WINGX.

No Batteries Necessary
PMA8000B-MP3, an audio control panel, is PS Engineering's newest player. It incorporates all the capabilities of the PMA8000B, but adds an internal 1 GB MP3 player. With this device, you won't have to worry about bringing and hooking up your iPod or dealing with a dead battery. Additionally, having a built-in MP3 player eliminates cable clutter, freeing up valuable flying space. Files are easily uploaded from a portable USB thumb drive; once it's connected to the audio panel by the supplied USB cable, simply press the "Function" and "Transfer" keys, and the audio panel takes care of the rest. The PMA8000B-MP3 is a slide-in replacement, making it a very simple upgrade installation. For more, contact PS Engineering at (800) 427-2376.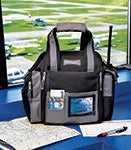 A CFI's Dream Bag
Flying with multiple students and in various aircraft on a daily basis, flight instructors need to keep all the tools of their trade organized. To meet the demands facing front-line flight instructors, Sporty's convened a panel of 28 flight instructors and put them to work designing their ideal flight bag. The result is Sporty's new CFI Flight Gear Bag. Exclusive features include two padded external pockets to keep a transceiver and GPS within easy reach. The transceiver pocket incorporates Sporty's patented split flap to accommodate the antenna. Dual quick-access chart pockets have enough room for local flights, and a large, wide-mouth center compartment is perfectly sized for a headset. A front organizer section holds the crucial miscellaneous items a CFI needs at hand, such as business cards, flashlight and fuel tester. Learn more by contacting Sporty's at (800) SPORTYS.


Page 3 of 3