Tuesday, May 6, 2014
Retrofit Roundup: 15 Hot Panel Upgrades
Add instant value and capability with our list of panel retrofit ideas

Avidyne AXP340 Mode S Transponder
Avidyne AXP340 Mode S Transponder
www.avidyne.com
The AXP340 provides an affordable and lightweight Mode S Surveillance and ADS-B Out solution for fixed-wing and helicopter operators. The panel-mount unit puts out 240 watts of transmitter power and meets all the current Mode S requirements for VFR and IFR flight, as well as ADS-B Out. The AXP340 has additional features like a direct-entry numeric keypad, pressure altitude and GPS Lat/Long readout, flight ID entry, one-touch VFR code entry, an easy-to-use stopwatch timer, flight timer and altitude alerter. If the features don't get you, the clean and modern green LED display will. The unit is a slide-in replacement for the venerable KT76A transponder, making it a great choice for upgrades, as well as new installations. Price: $3,995.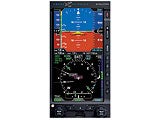 Aspen Evolution 1000 VFR Primary Flight Display
Aspen Evolution 1000 VFR Primary Flight Display
www.aspenavionics.com
Aspen brings the world of glass panels to VFR-only pilots with their innovative VFR PFD. The industry's first certified VFR PFD, it combines situational awareness and safety into a single flat-panel LCD that can be easily upgraded to a fully IFR-capable Evolution Pro. The $4,995 slide-in unit includes the "six-pack" instruments plus a CDI, flight-plan overlay with a slew of data, navigation display with 360º Compass and ARC modes, winds aloft, OAT, TAS and ground speed, and more. The unit includes a built-in backup battery and emergency GPS. It can be upgraded to also include ADS-B and Evolution Hazard Awareness (EHA), providing weather, lightning and traffic hazards.

BendixKing KSN 770
BendixKing KSN 770
www.bendixking.com
This MFD is different in that it allows multiple selectable user interfaces. BendixKing calls this their "Hybrid Interface" and, in practice, it's a perfect blend of touch screen and hard buttons. Easily control your GPS navigation, NAV/COM, weather, traffic and terrain in any condition (especially in turbulence). The slide-in unit is a next-generation, WAAS-enabled, integrated "safety navigator." The KSN 770 combines GPS navigation, NAV/COM, terrain mapping, charting and safety sensor displays. It will also display XM Datalink Weather, radar-based weather, traffic and terrain. The combination of hard buttons, cursor control and touchscreen allows whatever interface works at that moment. It also displays a full complement of safety systems including onboard weather radar, Enhanced Ground Proximity Warning System (EGPWS), XM Datalink weather, terrain awareness and warning system (TAWS) and traffic collision avoidance system (TCAS). The KSN 770 also features a split-screen capability.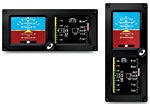 Mid-Continent MD302 SAM
Mid-Continent MD302 SAM
www.flysam.com
Standby attitude indicators just make sense for general aviation (ask anybody who has had a vacuum failure), and this one is impressive. Mid-Continent Avionics makes this entirely self-contained, TSO'd, solid-state instrument that provides attitude, altitude, airspeed and slip/skid information to the pilot, either during normal flight operations or in case of a primary instrument failure. What make this unit unique are its two-screen design that can be installed in both vertical or horizontal orientation and its tiny size, weighing in at just 1.6 pounds. The MD302's self-contained, rechargeable Nanophosphate Li-Ion emergency battery will power the instrument for one hour. We love its aircraft-specific, programmable airspeed range markings and one-knob control. Plus, it's made right here in the USA in Wichita, Kan.! MSRP is $10,812.

PS Engineering PMA8000BT
PS Engineering PMA8000BT
www.ps-engineering.com
PS Engineering introduced their new PMA8000BT audio panel, featuring Bluetooth capability. This truly intelligent audio control panel offers pilots with smartphones or other Bluetooth music devices the ability to connect wirelessly to the audio panel. This allows music streaming to the audio panel for distribution to passengers. You can also make or receive a cell phone call by pressing the "TEL" button. Four muting modes and several telephone modes allow complete control over who hears music or who's included in a telephone call. The PMA8000BT unit comes with features the PMA8000 line is known for, including six-place intercom with IntelliVox, monitor mode (great for IFR), alternate intercom mode, a digital aircraft recorder, built-in marker beacon receiver and various pilot selectable audio panel configurations. Price: $2,095.
Page 2 of 5