Tuesday, May 6, 2014
Retrofit Roundup: 15 Hot Panel Upgrades
Add instant value and capability with our list of panel retrofit ideas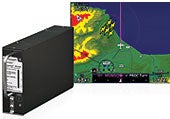 L-3 Stormscope
L-3 Stormscope
www.l-3com.com
Any pilot who has flown with L-3 Avionics' Stormscope will wonder how they ever flew without one. The system provides accurate lightning data in real time, helping to define the location of nasty thunderstorms, convective activity, wind shear and turbulence. Stormscope works by detecting the electrical activity present as a storm builds, not by detecting precipitation. It presents the location of areas that should be avoided on a moving-map display. In conjunction with Datalink weather, it offers the most accurate view possible of where adverse weather might exist. Pilot-selectable ranges, display modes and viewing angles provide true cockpit situational awareness. Various models offer different features at varying price points.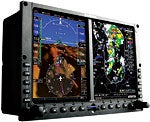 Garmin G500
Garmin G500
www.garmin.com
Using technology derived from Garmin's highly successful G1000 integrated avionics system, the new G600/G500 package brings a wealth of graphical flight capabilities to the retrofit market. Dual 6.5-inch LCDs mounted side by side in the 10-inch bezel put both Primary Flight Display (PFD) and Multifunction Display (MFD) capabilities directly in your field of view. On the left-hand side, the PFD consolidates all primary situational information regarding your aircraft's position, speed, attitude, vertical rate, altitude and flight progress. On the right-hand side, the MFD provides detailed moving-map graphics of your aircraft's current position in relation to ground features, chart data, navaids, flight-plan routings and more. A trial version of Garmin's FliteCharts and SafeTaxi come preinstalled. Basically a "mini-G1000," the G500 has enough features and upgrade options to meet the needs of any pilot.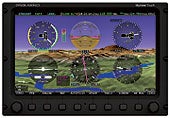 Dynon SkyView Touch
Dynon SkyView Touch
www.dynonavionics.com
The latest edition of Dynon's flagship SkyView avionics suite now includes SkyView Touch (touch screen), two new control panels and dozens of new features in SkyView 10.0 software. The integrated avionics suite gives pilots the option of using a touchscreen or dedicated knobs to control the crisp 10-inch display. Dynon's thinking is that touch interfaces aren't always the best choice (like in turbulence), so users can choose either interface with a button. The screen can display the "six-pack" of primary flight instruments in a "retro" round format, or a modernized EFIS-type presentation at the touch of a button. The unit's map gains georeferenced VFR sectional charts and IFR Lo/Hi charts, as well as displaying engine instruments in customizable colors, plus a whole lot more. The SkyView Touch 10.0 lists for $3,995.

Icom IC-A210 Panel-Mount Radio
Icom IC-A210 Panel-Mount Radio
www.icomamerica.com
Though communication radios may not seem exciting, Icom's IC-A210 is. We fell in love with the unit's bright and easy-to-read OLED (organic light-emitting diode) display. It's a first in comm radios, and it works by emitting light on its own. The display offers many advantages in brightness, vividness, high contrast, wide viewing angle and response time compared to a conventional display. An auto dimmer function adjusts the display for optimum brightness. In addition to the unique display, the IC-A210 offers a "dualwatch" function that allows you to monitor two channels simultaneously and an auto stack memory that stores the last 10 channels used. It has a built-in voice-activated intercom and a NOAA weather channel. The unit is easy to install. List price: $2,165.

BendixKing KLR 10 Lift Reserve Indicator
BendixKing KLR 10 Lift Reserve Indicator
www.bendixking.com
The hottest news in GA is the adoption of angle-of-attack (AOA) indicators for GA aircraft. BendixKing has announced their KLR 10, which they term a "lift reserve indicator," and if interest at Sun 'n Fun is any indication, these little gadgets are the retrofit items of the future. The KLR 10 is designed to provide you with a clear indication of the wing's available lift reserve. It provides lift awareness at a glance, and alerts you with visual and audible cues well in advance of traditional stall warning systems. It's lightweight, at a low cost, easy to install and consumes very little power. The unit works independent of pitot-static systems, so it can be used even if the existing air data system is compromised by ice, water or other contaminants. A heated probe is an available option. MSRP is $1,600.

Insight Avionics G1 Engine Monitor
Insight Avionics G1 Engine Monitor
www.insightavionics.com
Insight claims the G1 engine monitor is the first low-cost, complete color-graphic engine-monitor system available in aviation today. It's a gorgeous and useful little display, featuring Simultaneous EGT, CHT, TIT, and CT (Carburetor Temperature) bars and temperatures on a color-coded LCD screen. The 2.25-inch display unit fits into a standard three-inch instrument hole. Price: $1,235-$1,495 depending on number of cylinders.
Page 4 of 5