Friday, September 1, 2006
Sept-Oct 2006 On The Radar

The crown jewel of New Piper Aircraft's piston singles, the Mirage, has made its debut with the all-glass Avidyne Entegra panel. Its first cousin, the turbine-powered Meridian, made the conversion earlier, making the Vero Beach-based aircraft manufacturer all glass, all the time. " />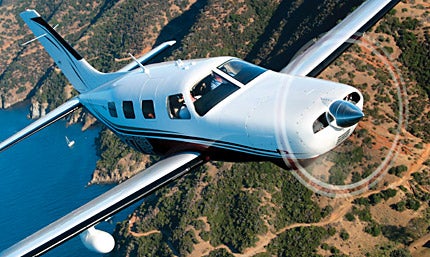 The crown jewel of New Piper Aircraft's piston singles, the Mirage, has made its debut with the all-glass Avidyne Entegra panel. Its first cousin, the turbine-powered Meridian, made the conversion earlier, making the Vero Beach-based aircraft manufacturer all glass, all the time.
Of course, the PA46 airframe has evolved since its introduction in the 1980s and has steadily grown more efficient. Newer Mirages have two notable features. There's the Flight Into Known Icing package, which comes standard and includes a heated windshield, a hot prop, and boots on the wings and tail. Another much applauded improvement is the addition of speed brakes. Early Malibu models offered a high-gear operation speed that created enough drag to put the nose down. The brakes, however, make speed management much easier, especially coming and going out of high-traffic airports. Learn more at
www.newpiper.com
.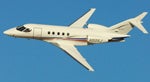 Sino Swearingen SJ30-2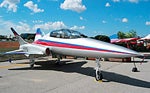 ATG Javelin
About a year ago, Sino Swearingen announced certification of its lickety-split SJ30-2, the first "clean sheet" jet certification in almost 45 years. Now, the company is busy filling orders; it's adding 220,000 square feet to its San Antonio factory as well as 850 new jobs (which doubles the work force). Sino Swearingen claims that more than 300 of the new single-pilot business jets are on order; the company expects to build a hundred per month once the new facility is operational. The jet has seven seats on board and is expected to have a max speed of about 486 KTAS. For more, log on to
www.sj30jet.com
.
The ATG Javelin (the only very light jet that looks likes it's doing Mach 3 even when it's standing still) has received final modifications on its way toward certification. Most of the tweaking was done on the wing. Designers increased the wingspan by just less than two feet and the wing area by 29 square feet. Aerodynamicists predict a five to seven knot decrease in stall speed, bringing the aircraft's magic number down to 90 knots. This and a handful of other modifications have brought the Javelin's projected cruise speed down to about 500 knots. Darn! It could have been such a fun airplane. Find out more at Aviation Technology's Website
www.avtechgroup.com
.
Page 1 of 4