Wednesday, September 9, 2009
Sept-Oct 2009 On The Radar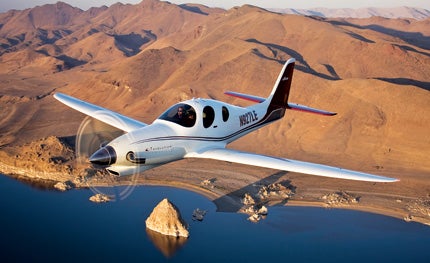 Avidyne In The Lancair Evolution
Avidyne's Entegra Release 9 Integrated Flight Deck has been selected by Lancair International of Redmond, Ore., as an option for the Lancair Evolution aircraft. Release 9 includes dual high-resolution IFD5000 flight displays, the WAAS-capable FMS900w flight management system and 16-watt, all-digital, VDL-capable VHF radios. Additional options are Avidyne's MLB700 Sirius/XM for satellite datalink, the TAS620 for traffic alert and the TWX670 for color lighting.Lancair's Mike Fisher said, "Release 9's FMS and its truly redundant system architecture are a great fit for our turbine-class aircraft, and we're looking forward to working with Avidyne on this program." The Lancair Evolution is a four-seat, pressurized, composite aircraft that's powered by either a Pratt & Whitney PT6 turbine or a Lycoming TEO-540 engine. It's capable of speeds in excess of 300 knots and is designed to accommodate numerous safety features, including a ballistic parachute, air-bag seat belts and energy-absorbing seats. Visit www.avidyne.com and www.lancair.com.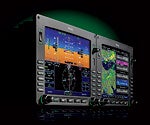 Elite S623 Helicopter Certified As AATD
Elite Simulation Solutions' S623 helicopter training device has received FAA certification as an advanced aviation training device (AATD) with the maximum flying-hour credits that can be awarded to a helicopter flight training device. The dual-control, single-engine, turbine-powered helicopter trainer was designed and modeled after the Eurocopter AS350. A twin-engine turbine model is in development. The device is FAA-approved for the following flying credits: 20 hours toward the instrument rating, 25 hours toward the commercial rating and 25 hours toward the ATP rating. The S623 also can be used for instrument proficiency checks, instrument currency requirements and 2.5 hours toward the helicopter private pilot license. Visit www.flyelite.com.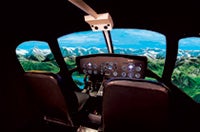 Lycoming Receives Cessna Supplier Award
For the second consecutive year, Lycoming Engines has earned Cessna Aircraft Company's Supplier Tracking and Reporting System (STARS) award for being one of the airframe manufacturer's top suppliers. Lycoming scored 100% on-time delivery with a defects rate of less than 100 parts per million for every month of 2008. Lycoming, the only engine manufacturer to achieve this status using the Cessna system, also achieved the honor in 2008. "Being a key supplier to one of the world's great aircraft manufacturers means adhering to incredibly high standards of quality and on-time delivery," said Ian Walsh, Lycoming's senior vice president and general manager. "The fact that we're delivering propulsion systems, as opposed to just a single part, makes this an even greater achievement for us." Cessna uses its proprietary STARS as the primary tool to measure each supplier's performance. STARS rates suppliers in four key business areas: quality, reliability, adherence to schedule and cost performance. Visit www.lycoming.com and www.cessna.com.
Page 1 of 3