Wednesday, September 9, 2009
Sept-Oct 2009 On The Radar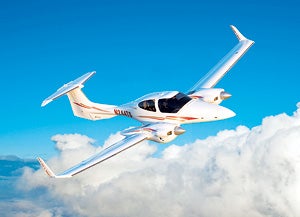 New Diamond Certification & Partnership
Diamond Aircraft has received Transport Canada certification for its Lycoming IO-360–powered DA42 L360. The STC permits production of new aircraft and factory retrofit of previously delivered TAE-powered DA42-TDI Twin Stars. The L360 joins the recently certified DA42 NG, powered by Diamond's proprietary 170 hp Austro Engine AE300 turbodiesel powerplant. "Diamond is dedicated to the advancement of GA powerplant technology, specifically the jet-fuel piston engines. However, some customers expressed a desire to combine the DA42's proven airframe with familiar and conventional avgas engines. As with our popular DA40, we're pleased that we can now offer the same great DA42 airframe with a choice of engines," said Diamond President Peter Maurer.
Additionally, Diamond has chosen Airline Transport Professionals (ATP) as its flight training provider, with 20 D-Jets currently on order. ATP will provide factory-authorized type-rating and recurrent training and support services for the new VLJ at several of its centers nationwide. The training is aimed primarily at the owner/pilot market, which focuses on an initial pilot-candidate assessment and six- to nine-day comprehensive programs. Visit
www.atpflightschool.com
and
www.diamondaircraft.com
.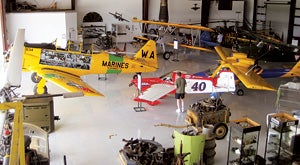 Diesel Liberty
Liberty Aerospace unveiled the first XL2 fitted with the Wilksch Turbo Diesel engine at EAA AirVenture 2009. The aircraft burns Jet A fuel and is designed to appeal to the international marketplace, in which 100LL is expensive and hard to obtain. "Our international customers have been very clear to us," commented Keith Markley, Liberty's president and CEO. "They need an alternative fuel to the 100LL for aircraft they are running in their flight training fleets." Visit
www.libertyaircraft.com
and
www.wilksch.com
.
New 2009 TBM 850 Order
Daher-Socata sold a 2009 TBM 850 to the Carlisle Carrier Corporation's CEO, Dave Metzler, which will replace his previous TBM 850 as the company's corporate transportation tool. This order was finalized at EAA AirVenture Oshkosh in July. The new aircraft will be delivered before the end of 2009. The TBM 850 is available via Daher-Socata's existing direct sales and distribution network, and is supported by its extensive worldwide system of service centers. Visit
www.daher.com
and
www.tbm850.com
.

Kissimmee Air Museum & Warbird Adventures
After spending four years in Hawaii establishing the Pacific Aviation Museum-Pearl Harbor, KT Budde-Jones and her husband, Syd Jones, have joined the new and recently expanded Kissimmee Air Museum at Kissimmee Gateway Airport in Florida. KT will be planning special flying events and activities for aviation enthusiasts. Syd will be assisting the WWII Fighter Aircraft Foundation with the restoration of its Focke-Wulf Fw 190 to flight-worthy status. Visit
www.warbirdadventures.com
.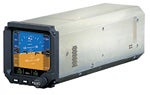 Rockwell Collins Chooses L-3
L-3 Avionics Systems' GH-3900 Electronic Standby Instrument System (ESIS) has been selected by Rockwell Collins for its Pro Line Fusion integrated avionics system. The contract is for 10 years, with production units slated for 2012. "For more than 10 years, L-3 andRockwell Collins have been bringing our respective technologies together to benefit the market," said Larry Riddle, L-3's vice president of business development. "The combination of our electronic standby system with Rockwell Collins' Pro Line Fusion avionics system provides a complete cockpit solution that enhances situational awareness and safety." Designed to replace conventional electro-mechanical standby attitude, airspeed and altitude instruments, the solid-state GH-3900 ESIS is capable of providing all three functions—plus heading, slip/skid, navigation data and vertical speed—in a single three-inch, flat-panel display. The GH-3900 ESIS has an integrated air-data sensor card with pitot static connections directly to the unit. Visit
www.L-3avionics.com
and
www.rockwellcollins.com
Page 3 of 3