Tuesday, May 21, 2013
The Hot 10 Spring Roundup
Our best picks from the 2013 Sun 'n Fun international fly-in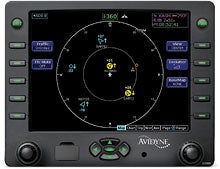 Avidyne EX600
Three New Avidyne "TAS-A" ADS-B
Avidyne's new TAS-A Series boosts the precision and accuracy of ADS-B with the active-surveillance autonomy of its Traffic Advisory Systems (TAS) to provide enhanced collision avoidance protection for GA pilots. The new models—TAS605A, TAS615A and TAS620A—feature Avidyne's VeriTAS, a technology that displays all active and passive traffic information. It also brings much more precise alerting, without typical legacy TAS and TCAS nuisance alerts.
The TAS-A Series combines the benefits of active-surveillance and passive ADS-B traffic detetion. TAS605A has a 21 nm ADS-B range. It's recommended for mid-performance aircraft and helicopters. The TAS615A has a 30 nm ADS-B range and is targeted at high-performance aircraft and helicopters. Top of the line is Avidyne's TAS620A with a 40 nm ADS-B range.
The company will also continue to offer its TAS600 model for entry-level single-engine piston aircraft for $8,490. Prices: TAS605A, $10,990; TAS615A, $14,990; TAS620A, $20,990. Contact:
www.avidyne.com
.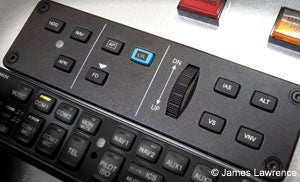 Garmin Avionics
Garmin G3X Integrated Autopilot, ADAHRS, AOA Probe
Part of its recent introduction of instruments and hardware for experimental and light-sport aircraft, Garmin debuted the new GSA 28 "smart" autopilot servo and GSU 25 ADAHRS (Air Data Attitude Heading Reference System) units—including angle-of-attack (AOA) probe.
Both units represent cost and weight reductions as part of the G3X EFIS glass cockpit flight display system ($4,375) that's popular with the light-sport/experimental market.
The GSA 28 servo integrates with the G3X and weighs only 1.4 pounds, which is 40% lighter than typical autopilot servos. With Garmin's optional GMC 305 autopilot control panel, pilots easily can access the autopilot function, as well as manually input airspeed hold, yaw damping and airspeed through a nicely placed control wheel. There's even a Level (LVL) button to restore straight and level flight in rough conditions.
Garmin's GSU 25 is less expensive, smaller, yet delivers accurate referencing of aircraft position, rate, vector and acceleration data to the G3X. Multiple ADAHRS also can be installed for redundancy.
The module also supports new G3 X features like optional angle of attack (AOA). A new GAP 26 pitot/AOA probe uses differential pressure ports to bring accurate, real-time measurement of wing performance for precise stall warnings, visual and audible.
Prices: GSA 28, $1,500; GSU 25 ADAHRS, $799; GMC 305 control panel (optional), $750; AOA probe (optional), $199. Contact:
www.garmin.com
.
Page 2 of 6