Tuesday, August 21, 2012
Airline Pilots: Coming Up Short
Regional and foreign carriers are worried as industry projects deepening pilot shortage
The supply of military-trained pilots that have fed airlines in the past has all but dried up as more military pilots choose to remain in the military, and the number of pilot slots in each service is a fraction of what it was. Unmanned Aerial Vehicles (UAV) are making a big dent, as is the changing role of military aircraft in general.
At the same time, the pilot population is shrinking. Just 4,677 ATP certificates were issued in 2011, compared to nearly 8,500 in 1990. Private pilot certificates have also declined, from about 40,000 new certificates granted in 1990 to just 16,802 in 2011.
The Turnaround
With all the negativity in the industry, why would a career as an airline pilot make sense? The fact is that it remains an excellent choice if you look beyond regional-first-officer starting salaries. Even moderate experience boosts pay into a more desirable range.
For example, new pilots for the majors are earning at least double the $25,000 that new regional pilots start at, with rapid increases based on seniority. For example, industry salary sources show a 10-year Southwest Airlines captain earns more than $200,000, with three-week vacations and 15-17 days off a month. A highly experienced FedEx captain can earn $250,000 or more.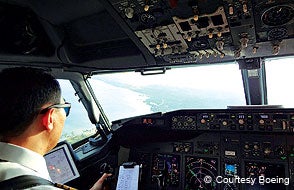 Other than regional carrier starting pay, a career as an airline pilot is still lucrative, with six-figure salaries for experienced captains. Projected high demand for regional first officers will likely drive those salaries up.
Supply and demand can't help but drive regional-pilot salaries, benefits and bonuses upward. As regionals feel the squeeze and safety concerns drive them to hire pilots with more experience, regional-first-officer salaries will climb.
After all, regional airlines are where the majors get their pilots. As regional airlines lose their senior pilots to the majors, they'll be forced to upgrade their first officers to captain.
A shortage of first officers will ensue, and regional airlines will look to hire civilian pilots who meet their minimum requirements. Unlike the hiring boom of 2005-2006, this shortage will be much deeper, as retirement and all the other factors fail to replenish the pilot pool. It's here where preparation will meet opportunity.
Will airline-pilot salaries and perks ever match their "Golden Aviation Era" heights? Nobody knows for sure, but what's obvious is that there will be enormous opportunity with both regional and foreign carriers. It's true that this shortage is just revving up, but when it's in full swing, those with the right training will have the world open to them.
And if flying is in your blood, there will be jobs available. As Cohen smilingly said during his luncheon speech in Wichita, "They're paying you to fly an airplane, and that's
pretty cool."
Page 4 of 4