Tuesday, June 1, 2004
Cockpit Career Update Part 2: Changes In Pilot Careers
Last month, we discussed how today may be the best time to prepare for an airline job. In this second part of our three-part series, we'll show you the technological developments currently happening in the industry.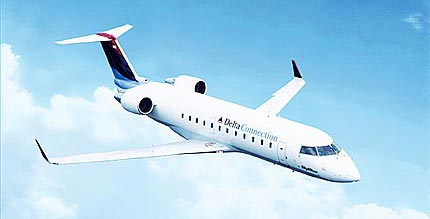 Pan Am International Flight Academy offers 30 hours of training in a CRJ simulator.
United Air Lines recently put 100 aircraft on hold. But this isn't an indication of pilot careers going down the tubes. On the contrary, it's only indicative of the changes that are currently going on in the industry. While the major airlines are cutting down, the regional airlines are in full bloom. The routes that are run by major airlines with large airplanes and low load factors are being taken over by low-cost regional operators whose airplanes are almost always full. One example of this transition occurred as recently as March 9, 2004, when United Air Lines announced agreements with three regional airlines to begin operating United Express routes this year. As a result of this agreement, Republic Airlines will fly 16 70-seat regional jets (RJs), Chautauqua Airlines will operate 16 50-seat RJs and Shuttle America will utilize 10 Saab 340 turbos under the United Express logo.
Passengers' transition from the major airlines to the nationals and regionals has spurred a hiring spree, which started in the beginning of the year. Mesa Airlines hired 145 pilots in January and February, including 33 from the Mesa Airlines Pilot Development (MAPD) program.
"Mesa Airlines was just on campus recruiting on March 8 and 9," says Pan Am International Flight Academy's pilot-placement manager Stephanie Heron-Weeber. "This is the first time in quite a while that we've had an airline come on campus to recruit, and out of 20 interviews, 17 of our candidates were hired."
With the longer routes and larger passenger loads stemming from the growth occurring at the regional and national airlines, the companies are upgrading their aircraft. More and more of these airlines are shifting from the noisy turboprops to regional jets, since they carry more passengers and provide better comfort. According to the Regional Airline Association, the total number of regional jets increased from 1,050 to 1,300 last year, almost a 25% increase. In the meantime, the number of turboprops decreased by about 10%.
Page 1 of 3