Thursday, July 1, 2004
Cockpit Career Update Part 3: The Future Of Pilot Careers
Last month, we covered the technological changes occurring in the industry today. In this final installment of our three-part series, we'll discuss what you can expect in years to come.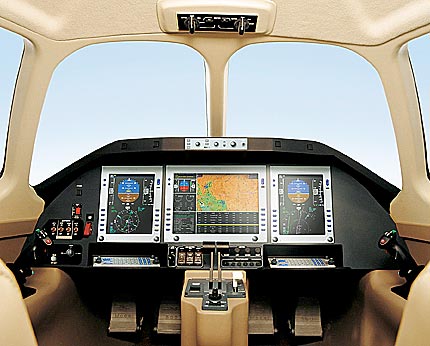 No one has the luxury of peering into a crystal ball, especially when it comes to predicting the future of the aviation industry. Technological developments continue to change the face of aviation, and the result of this progress is anyone's guess. There are, however, certain factors that help foretell what may happen to this ever evolving industry.
According to statistics published by airline career specialists AIR, Inc., pilot hiring in the airlines have always been cyclic, ebbing and flowing in approximately 10-year intervals. Historically, the best years for airline pilot hiring were 1965, 1978, 1988 and 2000. So, assuming that history repeats itself, the next hiring boom should hit around the year 2010.
And during that span of time, several industry experts predict a change in the way we travel with the airlines, which will affect pilot careers in the following years. Recent travelers' concerns about the inconvenience of spending the entire day in transit due to the increased security inspections resulting from the September 11th attacks and the constant layovers have made many people rethink the way the airlines operate and find alternatives for passenger travel.
One answer to their cries may lie in the new air-taxi concept. The idea is to reroute passenger traffic from the airlines' traditional hub-and-spoke system—with passengers usually traveling to at least one major city to change airplanes before flying to their final destination—to the air taxi's more efficient point-to-point system, which allows passengers to from smaller local airports with less air traffic and shorter lines to fly directly to their destination. In fact, this concept has made such an impression on the industry that several companies, including Eclipse Aviation, Cessna Aircraft Company and Honda, are knee-deep in the development of their new six- to eight-seat micro-jets designed specifically for this type of service.
"Air taxi is an alternative to airline travel. The airlines will eventually become the equivalent of the subway, and the air taxi will be the equivalent of a taxi," explains Michael McConnell, vice president of sales and product support at Eclipse Aviation.
Page 1 of 3