Tuesday, October 20, 2009
Flying The Friendly Skies: No Better Time!
This may be the perfect time to achieve your aviation dream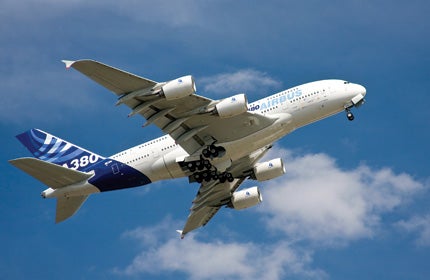 Success in aviation always has been a matter of perspective. Student pilots hoping for an airline career in the '50s attributed their lack of success to the oversupply of military pilots emerging from the Korean War. Pilots in the '60s said that ex-military pilots had the run of jobs, and that social and economic turmoil made the outlook grim for a sustained airline career. Flight students in the '70s blamed the economy and the reduction of cockpit crews from three to two for making a professional pilot job a poor career choice. Yet those decades were considered some of the most lucrative years for pilots.
In the years following WWII through the late 1980s, professional pilots quietly enjoyed the best decades of flying in history. From the "golden era" of DC-3s to the modern jet age, those who persevered and followed their passion for flight ended their careers on the highest of notes: enjoying six-figure retirements, unmatched medical benefits, and the still-bright patina of wearing pilot's wings and "flying the line."
For some, flying is simply in their blood. Economic conditions won't steer them away from a career in the sky. Like the pilots who previously trudged forward, pilots who follow their passion can choose a career that will reward them like no other profession.
So what's the current outlook for getting hired into a professional cockpit? Is becoming a pilot a good career choice?

According to the FAA, domestic airlines now move about 750 million passengers yearly. It projects that by 2015, this number will grow to one billion yearly.

Where Aviation Stands Today
To understand where aviation is going, we have to examine where it is today, so let's get the gloom out of the way: 2009 was the worst year for pilot hiring since 1975, and if the trend continues through the end of the year, it will go down as the worst year for pilot hiring in history.
To gain some perspective, 175 airline pilots were hired in 1975. At this writing, 2009 has three months to go, and thus far, only 30 pilots have been hired. Those numbers include airline carriers and freight haulers, as well as charter and fractional operations. Foreign airlines—recently a bright spot for prospective pilots—went from hiring 3,000 new pilots yearly to less than 100.
Unique economic conditions and regulatory changes all have conspired to create this dip—okay, let's call it a dive—in pilot hiring. The main culprits were oil prices, the broad economic collapse and its effect on global economies, and the increase in pilot retirement age from 60 to 65. Even without a detailed examination of each cause, it's clear that 2009 wasn't the best time to look for a job in the cockpit.
Page 1 of 6