Tuesday, May 20, 2014
Advanced Training
Leaving your aviation comfort zone will open new doors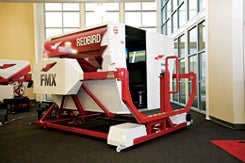 Simulators
Simulators are also ideal for instrument currency, polishing instrument skills, perfecting an approach, or working on procedures, checklists, flows, communications or any other skill you might be rusty on. They're especially suited to transitioning into glass cockpits like the G1000, Aspen or Avidyne systems for a fraction of the cost of an actual aircraft. You can make mistakes and learn the intricacies of all the knobs and buttons without getting hurt. Also, you can shoot eight or nine instrument approaches in an hour, whereas you might shoot three in an actual aircraft.
Instrument Rating
Many in aviation believe that the one way to improve your flying exponentially is to earn the instrument rating. Even if you never plan on flying in the soup or shooting approaches to minimums on dark, rainy nights, the instrument rating will make you a better pilot. The reason is because instrument training teaches you accuracy. In fact, it ingrains it into your brain. When talking about deviations of one or two degrees and altitude accuracy within a few feet, you can't help but fly with more precision.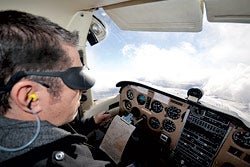 Instrument Rating
Precision in flying is the mark of a professional pilot. Even if you don't plan on making a living as a pilot, you should fly like one, because precision equals safety. Also, the skills involved in precise flying will allow you to put your aircraft exactly where you want it and when. You'll have total control of your aircraft, awareness of where you are in space, and a much better understanding of our airway system and air traffic control. The instrument rating gives us the ability to look at weather, understand it and make decisions to avoid that weather while completing a flight safely.
The rating isn't easy and might be the most difficult one of them all. You can earn the rating at a traditional FBO over the course of several months, or you can opt for an accelerated course, such as those by AFIT, ATP and American Flyers, that condenses the process into an intensive but rewarding eight- to 10-day period. Ultimately, there are few sights more satisfying than breaking out of an overcast just a few hundred feet above a runway and knowing you did it without ever looking outside.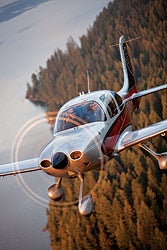 Cirrus Transition
Cirrus Transition
The Cirrus SR22 has been lauded as the most capable and technically advanced general aviation aircraft in production today. Certainly anybody who has ever flown one will agree that they're one of the best cross-country machines out there, offering speeds of better than 200 knots with the ease of fixed gear and FADEC performance control. Close to 5,200 of the aircraft are out there, and it seems every FBO offers them for rent. Because of their idiosyncrasies and specific procedures, they require a transition course for safe operation.
Cirrus has a global network of Cirrus Training Centers (CTCs) and Cirrus Standardized Instructor Pilots (CSIPs) that are dedicated to Cirrus flight training. Most also have Cirrus aircraft available for rental and flight instruction, along with professional instructors to get you the best Cirrus pilot education possible. Though the aircraft is simple to fly, there are things specific to the aircraft owing to its unique manufacturing process and engineering. The airframe parachute is just one of the systems you'll get special instruction on.
Why learn to fly a Cirrus? For one, many of the world's top vacation spots are offering Cirrus-only rentals for pilots wishing to fly in the area. For example, Platinum Aviation in south Florida is one of few FBOs that will rent an aircraft to fly to the Bahamas. Their Cirrus-only fleet includes life jackets and everything needed to fly the islands. Other destinations like Hawaii and Europe have similar rental programs. In addition, insurance companies offer discounts for having completed Cirrus transition training.
Page 2 of 5