Thursday, March 17, 2011
ATP And MSU: A Partnership For The Future
A new way to train by leveraging online technology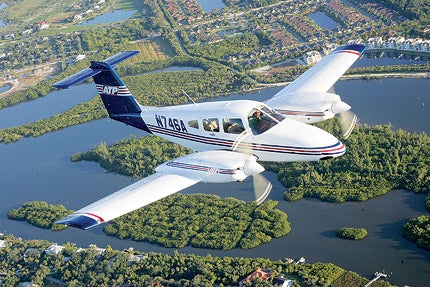 This new partnership promises to push the world of professional pilot training even further, making the dream a reality for those for whom a traditional degree isn't realistic.
In the face of a looming pilot shortage that could make past shortages look like mere "blips" on the radar, a creative approach to flight training has been announced. Two major players in the pilot-training arena, Air Transport Professionals (ATP) and Mountain State University (MSU), have combined to create a degree/flight-training program that gives busy students, working pilots and career-switchers a way to accomplish their aviation dreams.
Industry projections indicate a significant pilot shortage starting in the next two to five years. Pilots are going to be in high demand for several reasons: current pilots reaching retirement age (which was extended to 65 in 2007), a dwindling supply of military pilots, a decline in the number of general aviation student pilots, growing demand in foreign markets, a large increase in orders for airliners, furloughed pilots leaving the industry and an increase in worldwide air travel due to increasing populations and globalization.
While naysayers point to the supply of roughly 3,000 out-of-work airline pilots on the furlough lists, that number won't even come close once even a minor recovery begins. The current global backlog of firm orders for airliner aircraft stands at 7,500, according to Flightglobal's Insight Fleetwatch database. Boeing—which publishes an annual projection that experts say has been accurate for more than four decades—is forecasting a global need for 448,000 new airline pilots over the next 20 years. Sources closer to the GA market, such as industry hiring experts Judy Tarver and Louis Smith from
FltOps.com
, project a need for roughly 42,000 pilots over the next decade. And what are the airlines doing about it? Not much, and that's where ATP and MSU come in.
While regional airlines don't require a college degree to get hired, major airlines do, and even with regional carriers, more than 60% of pilots hired have a college degree. Traditionally, you could go off to any one of several outstanding universities that have a flying program and earn your degree while getting your ratings. But for many people, leaving for four years and dedicating their life to the pursuit of a degree and pilot training is not realistic. Career-changers, working professionals or anybody with a busy schedule may need more flexibility in their learning. In aviation, there weren't too many choices for those folks.
Page 1 of 2