Tuesday, April 23, 2013
Aviation Careers: We've Only Just Begun
With UAV careers leading the charge, aviation is booming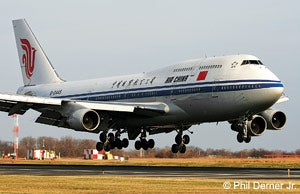 Between now and 2031, Boeing projects a need for more than 460,000 airline pilots around the world. Asia is already experiencing operational interruptions to airlines due to pilot scheduling constraints.
While most jobs flying UAVs are military related today, higher-education institutions across the country expect that to change by 2015, when the Federal Aviation Administration will release regulations pertaining to unmanned aircraft in domestic airspace. Once those regulations are in place, the FAA predicts that 10,000 commercial drones will be operating in the U.S. within five years. The FAA has committed to integrating UAVs into the National Airspace System by 2018 and has publicly stated it wants colleges and universities to become the new test sites for the growing industry of unmanned flight.
As a result of all this, schools are scrambling to implement UAV programs. As of this writing, we know of only four colleges that offer degree programs in unmanned aerial systems: Utah Valley University, Kansas State University, University of North Dakota and Embry-Riddle Aeronautical University. Of course, many more colleges—even some community colleges—offer UAV pilot training programs. As of February 2013, 328 public institutions—including 14 universities and colleges—have permits from the FAA to fly unmanned aircraft. That number grows each month.
Utah Valley University (UVU) is leading an alliance of universities and private companies that are involved in research and development of remotely piloted vehicles (one component of UAVs). UVU is determined to become one of the six test facilities chosen by the FAA. Wayne Dornan, Ph.D., and dean of UVU's College of Aviation and Public Services said, "This is a virtual tsunami about to happen, the integration of unmanned aerial systems into the national airspace is one of the most important things to happen in aviation since the Wright brothers. That's how critical this is because this is going to change how we think about aviation."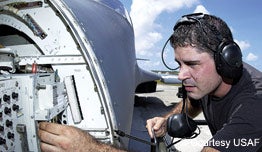 Because the UAV area is so new (and mostly military), even the FAA hasn't published clear requirements or program guidelines for UAV pilots. Today, students have to first earn a commercial pilot certificate, then add on instrument and multi-engine ratings. The "classroom" portion includes studying about operating cameras and systems, communications, and all the technology that goes with the aircraft. At the University of North Dakota, students complete about 70 hours in a flight simulator modeled after Boeing's Scan Eagle, a military UAV. At Embry-Riddle, the UAV bachelor's degree program also includes 13 credits of engineering. Students there train on a simulator that resembles the military Predator drone.
For all this, students are rewarded with lucrative salaries. In today's environment, most students go on to work for military contractors and earn anywhere from $70,000 to $170,000 per year, frequently even more. Like airline jobs, experience and seniority affect salary. Analysts who process images and data captured by the vehicle's sensors can earn $100,000 per year to start. Once more private companies are flying UAVs, it's anybody's guess where salaries will go, but the general consensus is up.
Aerospace Technicians, Mechanics And Engineers
One highlight of Boeing's Market Outlook was its projection of needing 601,000 aircraft technicians in the coming decades. Although aircraft reliability continues to improve, systems become more complex and require specialized skills for designing and troubleshooting them.
Page 3 of 5